This article will answer a question that more and more people are want to know the answer to, and that is how to invest in bitcoin from your retirement account. The question is more than hot right now and will continue to be for the coming months and years ahead.
With economic superpowers like Japan legalizing bitcoin as one form of payment, eBay accepting it as a form of payment, one billionaire after the other investing in it, and so on.
This WILL, of course, make the HUGE Amazon (the worlds biggest online retailer) accept it is a payment form also, they won´t stand aside while one of their biggest competitor eBay has the option, right?
With people like Bill Gates saying cryptocurrencies are "the future of money" and Mark Cuban also investing into it just to name 2 big brains (the list goes on) it is hard to not take the topic seriously.
Well, at least if you aren´t a stubborn "dinosaur" thinking that the economy will be better and the government and banks will save you in the end…
Just like when the internet came and people didn´t see the value it would bring, that it was just a "trend" and something that will pass…
Well, history has a funny way of repeating itself… The ones who invested in companies like Microsoft, Facebook, Google, Twitter, etc in the early days got very rich…
What do you think will happen with the value of Bitcoin when Amazon accepts it as a payment option?
We have (most likely) not seen anything yet on how high the value of it can really go…
You have to remember that there cannot be printed more bitcoins, they are limited (21 million coins). Limited supply ALWAYS makes the price rise. Always.
Below are some other "big brains" and their predictions on Bitcoins: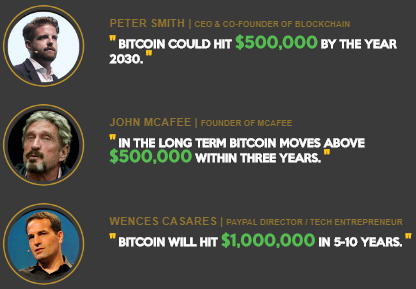 I mean, if someone knows it is people like this, that have an expert understanding of "tech things" and financial predictions on where things are going, right?
Continue reading below to see how you can start to invest in bitcoin right away from your retirement account.
How To Invest In Bitcoin – From A Retirement Account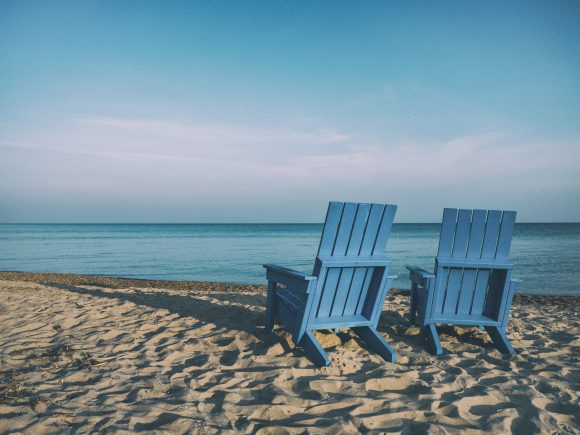 You have 2 ways in how you can invest in bitcoin from your own retirement account. One is not really recommended, and you will understand why when it further down. The other option though is absolutely worth to consider.
As you already might know, typical IRA custodians mostly accept "the regular" assets, such as stocks, mutual funds, bonds, etc.
A bitcoin IRA is not linked to any systematic risk that affects ANY of the other "normal" IRA investments. If it all crashes, it´s best to have your "risk" spread into investments that are not "wall streetish"
Your best option for having bitcoins in a part of your retirement account is a self-directed IRA. When you do this you can then buy and hold bitcoins (or other cryptos) or you can also buy shares of bitcoin-dedicated funds (I would go with the first option instead of the second…)
If you want to rearrange some of your retirement funds by using a self-directed IRA you got 2 options:
You can set up an LLC for IRS compliance. (This consists of setting up an LLC for the bitcoins you own, going through all of the rules and red tape, sell your bitcoin, contributing the money to the IRA and then buying it in the name of the LLC with its own assets.
(This I would call a completely stupid way to go with your bitcoin investing endeavors… Not recommended at all (in my humble opinion). I mean, this is exactly the things bitcoin was created to AVOID.
Check out Regal Wallet. Regal Wallet helps people all around the world roll over their retirement funds to bitcoin (but also Ethereum and the other biggest legit coins on the market). They help you secure your crypto investment in cold storage (worlds safest storage), and listen to this, also FULLY insure it for you in case of any kind of unforeseen disaster. If you are interested in rolling over some of your retirement funds into bitcoin, or why not Ethereum? Then it´s absolutely worth to check this out. Otherwise, you´ll be having a lot of issues and complications and absurd hurdles to get a big headache from. Other (smart) investors will look at you like you are stupid.
---
I hope you found this short article on how to invest in bitcoin from your retirement account helpful and now you should have enough info to get started. If you have any questions about this I will be more than happy to answer them in the comment section below.
Please, if you think this article can help others make sure to share it by using the share buttons below (Facebook, Twitter, etc)!
I wish you success!
Michael
Founder of: Gold Retired