This review will be on Regal Assets and answer the question: Is Regal Assets a scam or a legit company? What is it that makes it so popular and is it something for you or not? We have a very interesting review in front of us!

Company: Regal Assets
Website: www.regalassets.com
Owner: Tyler Gallagher (Founder)
Price: Free "start-up kit" minimum investment amount is $5,000
Who is it for: Individual Investors that are interested in gold, silver, platinum or palladium
Overall rating: 
(4.6 / 5)
P.S.
See The #1 Recommended Gold & Silver IRA Company On This Page
What is Regal Assets about?
Regal Assets is one of Americas largest and also most experienced firms that specialize in precious metals for individual investors. It has gained a great reputation by investors worldwide since the start of the company in 2009.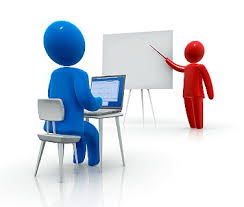 The main reasons for that are that they put their customers in first hand and provide you with all the necessary education so you (the customer) feel 100% secure to invest with them. They are also totally transparent and let you know exactly what anything will cost before you sign anything. There are also more benefits!
The physical address of  the company is: Regal Assets, 200 West Highway 6, 4th Floor Waco, Texas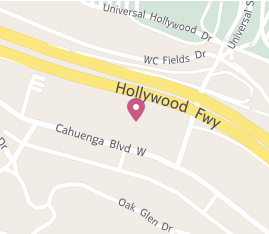 ---
How does it work?
In short, it is a precious metals dealer that buy and sell precious metals and also offers (highly praised) IRA services (according to its clients).
Recommendation: (especially if you are new to precious metal investing) that you claim your free start-up kit with a lot of info and that also includes a very educational DVD (You can do it further down in the review).
To start investing in gold, silver, platinum or palladium there is a 4 step process that you can go through online.

(The above screenshot shows the steps)
---
The Products
The things you can invest in is gold, silver, platinum, and palladium in different forms of bullion and coins but also in an IRA rollover if that is something you would like to do.
Below you got the whole lists of the different Products offered such as coins, bullion, and the IRAs.
BULLION
Gold Bullion
Silver Bullion

Platinum Bullion


Palladium Bullion
GOLD COINS
World Gold Coins

Liberty Head

St Gaudens

Indian Head
SILVER COINS

Morgan Dollar
Peace Dollar
Junk Silver
PROOF COINS

Gold Proof
Silver Proof
Platinum Proof
---
GOLD IRAs
Yes, that is kind of their main thing, Precious metals IRAs are offered by Regal. However, their fees are not anywhere to be found on their website and that is a minus (at least in my book).
P.S.
You might want to to look at my #1 recommended Gold IRA provider that are 100% transparent about fees, and is also the company that is recommended by most 3rd party conusmer protection agencies in the industry:
---
Important update! 
Regal Assets have recently announced that they do now also offer Bitcoins and other cryptocurrencies for its clients who are interesting in investing into crypto, if you want to read more about it then click below for the "Regal Wallet" review:
**Click here to read more about Regal Wallet 
---
Can you get the gold delivered to your home?
Yes, you can, and you will also get it fast. Your delivery will reach you within only 7 days after you have placed your order.
---
Can you store your investment in the company?
If you don´t want to store your own gold at home in your safe (or any other secure place) can you store it with the company itself?
Not with the company directly but Regal Assets provide you with a lot of storage options though, also in many different countries at the world´s most secure and stable financial jurisdiction for example.
Update!

(Mars 2018)

Regal Assets just made a HUGE move, they launched its long-awaited Dubai DMCC office to be able to serve international investors seeking to buy and store metals offshore in a favorable, private and highly secure jurisdiction.

Below are only 3 (of many more) advantages of this:
Privacy. In many jurisdictions, such as Dubai, you can invest through a private LLC. 
Tax-Free Investment. In Dubai's DMCC zone, there are no taxes for foreign investors who want to purchase and store gold in Dubai.
Non-Reportable to IRS according to FATCA and FBAR ruling. Allocated metals held in a non-bank institution are non-reportable unless you sell/liquidate your account because then it becomes a reportable transaction. 
Regal Assets also secured an exclusive relationship with Brink's Dubai DMCC vault, one of the world's top 5 most secure vaults.
(If you want to know learn about this then click the yellow button above)
---
Can you sell the gold back to the Company?
Yes, you can sell it back to the company at any time you want to, this can be done within 24 hours if you want to sell any of your precious metals back.
---
Can anyone in any country invest?
Yes, you can invest from anywhere in the world there are no restricted countries listed.
---
Is Regal Assets a scam?
So, is Regal Assets a scam? No, it is a real legit investment company, it got a real (confirmable) physical address, real owner (see video below), real staff working and listen to this! It has received 0 (ZERO) complaints from its clients since the start of the Company (2009) and that is a remarkable accomplishment in my opinion. Below you can see the SEO talking in (a recent video) in the news.
Below you can see that they have 1002 positive reviews (and counting) if you want to read through all of them you can do that on the homepage of the company.
Except for the positive reviews, real address and real owners and workers for the company, there is also more, that strengthen its legit reputation in the form of different rewards and high ratings from BCA, Forbes, Trustlink, etc.
So, is Regal Assets a good company?
Yes, you bet! If you got zero complaints that are a good enough reason for me, and with everything else on top of that…
---
Is Regal Assets For You?
This is a great company for the individual investor, no matter where in the world you are living.
Important to mention: I would recommend taking advantage of the Regal Assets FREE physical gold start first of all, even if you decide not to invest or to go with another company because of your own reasons. 
The info given is great and it is absolute $0 FREE (with no obligations and no catches) so make sure to grab it if you are interested in learning more about precious metals investing
P.S.
---
The Good and the Bad
One thing that is smart to do when looking on a company is to consider its pros against its cons to get a better overview, below I have highlighted some clear points out for you to make this job easier for you:
The good 
The FREE Start-up Kit
They waive the storage fee for your(up to) 3 first years
The Thousands of positive reviews and no complaints (!)
Recommended by Forbes, BBB, BCA, Trustlink, etc.
The bad
The minimum investment amount is $5,000 ($10,000 for IRAs)
---
Final Words and Verdict
Verdict: LEGIT!
Overall rating:
(4.6 / 5)
Ok, I think that sums the whole overall picture of the company up pretty good.
All in all this investing company proves to be absolutely awesome! I mean if you haven´t received even 1 complaint in over 8 years then it means you are doing something great! No question about that.
I have looked at many similar companies and pretty much all of them have at least 3-4 complaints in the same period of time. 3-4 complaints over an 8 year period of time are absolutely not anything to be ashamed of though as it is almost impossible to not get some "angry" client is not just this business but in ANY business.
If the complaint number start to reach 20-40 then you might want to reconsider going with a company but 3-4 is of course more than fine.
The only "negative" I found on this company is that there are other similar sites that you can get started and invest with less money.
I mean if everything else with the company (Regal Assets) is optimal for a beginner investor I think it would be fair to let beginners that also might not have a lot of money to invest.
However, if that is not a problem for you and you got the funds needed I would say it is without a doubt a 5/5 rating, however, the fact that the minimum investment amount is $5000 is the only thing that takes the rating down a notch.
You have just found your top contender.
Ok, what is the next step?
You made a wise move reading this review and you are a smart person. I am absolutely sure that you will find the right company for you to do business with.
I would highly recommend you to start out with the free material offered to you from more than one company, in order for you to be able to compare them against each other, to find the one that suits your needs the best. You might find great value from it and learn new things as well:
And/Or:
---
I hope you found this review of Regal Assets to be helpful and now you should also have a better understanding of what it is and how it works. You should also not have any doubts that it is a scam anymore, it is, of course, a completely legit company. If you are an active or former client please share your experience with us in the comment section below as it can help others. Also, if you got any questions about this review I will be more than happy to answer them below!
I wish you success!
Michael
Founder of: Gold Retired