This is a short review of Strategic Gold. What is Strategic Gold? Do they match all the criteria for being your new gold custodian? Let's find out!
Product: Physical gold and silver
Website: www.strategicgold.com
Owner: David Y. Williams SR. (Chairman)
Price: Depends on what you are buying.
Who is it for: Gold collectors.
Overall rating:
(2 / 5)
---
---
Important to mention before we continue with the review:
We always strongly recommend doing your research online before you choose a company to invest with. There are so many reviews online of clients being ripped off and scammed, especially when it comes to so-called "hidden fees". So please investigate thoroughly before you make your decision.
——–> To see the #1 safe and recommended gold custodian, CLICK HERE!
With that being said, let's continue with the review!
---
What is Strategic Gold – Overview
Strategic Gold is a physical metals dealer that operates in Florida, USA, and was founded in September 2009. Their mission is to sell gold and silver to clients who want to be in control of the future. They believe gold is the only sustainable investment that is worth saving through time.
How does it work?
On the website, they have listed 5 easy steps on how to get started buying precious metals.
Open an account.
Fund your account.
Purchase of gold or silver.
Vault your precious metals.
Manage your account.
The products and services offered
Gold Bullion
Silver Bullion
Strategic Gold requires a minimum investment of a 1-kilo bar for all new accounts.
If you wish to sell your precious metals, Strategic Gold will gladly help you out with the process if you contact them.
What about the fees?
To get the current rates they ask that you contact your account representative.
To store in a vault through Strategic Gold it costs the same whether it is in Zurich, Miami, New York, or Toronto.
---
How is the support?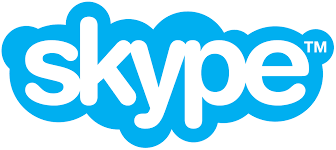 There are no customer reviews to be found online. Strategic Gold claims that they have good customer service and that they will try to answer all inquiries during business hours. You can contact them by phone, fax, or email. They even have their own Skype account: strategicgoldmcw. 
---
Are there any red flags? 
You should always review and compare different investment companies against each other before you make a final decision.
Below I have listed the most trusted and well-known review and rating sites online to see what score they have given Strategic Gold as this is a good indication of how good the particular company performs and treat their clients:
BBB

Score: Not listed.
BCA
Score: Not listed
Trustlink
Score: Not listed
Trustpilot

Score: Not listed.
Yelp 
Score: Not listed.
Ripoff Report

Score: Not Listed.
---
Is Strategic Gold A Scam?
No, it is not a scam. Although there are no reviews to be found online, Strategic Gold seems like a real company. What I liked about Strategic Gold is that the website is full of interesting info and convincing facts of why you should always invest in GOLD.
---
Are there better alternatives out there?
YES! There are a few ones I would consider better alternatives, I got many of them listed on this site, but the absolute best one I can recommend is; Goldco.
---
The good
Lots of information on the website.
The bad
Not listed on any of the online rating sites I´ve listed above.
Not a true gold IRA custodian.
---
Final words and verdict
Strategic Gold seems like an honest company that really focuses on bringing the clients good products to great prices. They know their facts, the website is full of interesting reading material of gold history and why you should invest in it. The fact that there isn't a lot of data to be found online is a bit odd since they've been around for nearly a decade now.
My overall rating is 2 stars out of 5, the reason for that is that they don't compare to all the other gold custodians out there who offer more products and services. If you only are out for shopping gold bullions I would give them a go. If not, I would advise you to go to the link below to find my number #1 suggested gold IRA company.
Verdict: Legit
Overall rating:
(2 / 5)
---
What company do I recommend?
If you want to protect and secure your retirement savings in 2023 GOLD is the way to go. There are a lot of companies out there that offer great services but at the end of the day, you have to be able to choose a custodian that you trust.
The absolute best one I can recommend is the fastest growing gold IRA provider in the USA right now and it is a very popular alternative among real investors!
KEEP READING TO FIND OUT WHICH COMPANY I RECOMMEND!
---
---
I hope you found this review on what Strategic Gold is to be helpful and that you found it interesting. Please, make sure to share your experience with us if you have any in the comment section below as it can help others. Also, if you have any questions about this review we will be more than happy to answer them below!
Please, if you think this review can help others make sure to share it by using the share buttons below! (Facebook, Twitter, etc)
I wish you the best life has to offer!
Writer and team member of Gold Retired.