Today we will take a look at Universal Coin & Bullion. What is Universal Coin & Bullion? A scam or a legit company? Will it be the best option for you or are there better alternatives out there? These are some of the main questions this short review will focus on.
Company: Universal Coin & Bullion, Ltd
Website: www.universalcoin.com
Owner: Mike Fuljenz (President)
Price: Depends on the size of your investment
Who is it for: Precious metals investors
Overall rating: 
(3 / 5)
==========================================================
Important to mention before we go into more details of this review:
We always strongly recommend to do your research online before you choose a company to invest with. There are so many reviews online of clients being ripped of and scammed. So please investigate thoroughly before you make your decision.
ALWAYS Review the Top Gold IRA Companies Before You Invest!
There are literally hundreds, even thousands of precious metals dealers and IRA custodians to choose from. The risk with this is that it can be easy to settle for the first company you find that "impress you".
The problem is, while most gold dealers offer similar bullion prices (based on the live spot price), they can differ A LOT in their shipping policies and storage fees, which are typically decided by the IRA custodians they deal with.
This is also where the "ripoffs" usually take place in the form of hidden fees and lack of transparency.
To see all of the gold investing companies we have given the highest ratings visit this page<==
With that being said, let´s continue with the review on Universal Coin & Bullion!
==========================================================
What is Universal Coin & Bullion about?
Universal Coin & Bullion (UCB) is a gold dealer, the company was founded in 1994 and have been in business for soon 24 years now.
The physical address of the company is: 7410 Phelan Blvd, Beaumont, TX 77706, USA
How does it work?
The company offers precious metals for you to buy, they also buy precious metals from you. You can also get help with setting up an IRA account.
---
The Products
UCB offers its customers gold and silver in the form of coins and bars.
They also offer IRA setups for its clients through other companies that they are partnered with.
---
IRAs?
Yes, IRAs are offered. However, not by the company itself but by other companies (custodians).
In this part of the review, I normally provide screenshots from the "fee table" for you to be able to see the exact fees associated with setting up an IRA with the particular company.
As UCB does not offer IRAs by themselves, but through their partners, there is no info at all about this on their website…
Important to mention here:
There is no info on their website on which IRA custodian they deal with, also, that makes it a "mystery" what kind of annual fees are associated with setting up an account with their "mysterious" partner.
***Click here to read the review on the #1 rated IRA custodian instead
---
Can you get the gold (and other metals) delivered to your home?
Yes, you can. Below is an exact excerpt from UCBs website on this subject:
Shipping

What is the shipping charge for my order?

We offer free shipping for online orders over $99.00. Online orders that are $99.00 or less, will be subject to shipping charges of $6.00.

When will my order be shipped?

Credit card orders typically ship within 2-3 business days after receipt of payment.

Personal check orders typically ship within 10-15 business days after receipt of payment.

Cashier's check and money orders typically ship within 5-10 business days after receipt of payment.

Bank wire orders typically ship within 2-3 business days after receipt of payment.

Shipments may occasionally be delayed due to overwhelming demand or other factors.

How are orders shipped?

We ship orders via U. S. Postal Service, Federal Express and UPS. Most orders will require a signature to confirm delivery.

Are packages insured during shipment?

Yes, we fully insure all shipments from our company for damage or loss during transit.
---
Can you store your investment with the company?
No, you can not. If you purchase metals and put them in an IRA with the company you will be offered storage options by their third-party partners.
All fees associated with that will depend on the custodian you are dealt by the UCB company.
---
Can you sell back to the company?
Yes you can, even if there wasn´t much info on this on their website I managed to find the answer on their FAQ page, below is the exact excerpt:
Do you buy gold, silver, platinum and coins from customers?

Yes, we do. Please contact us at (800) 459-2646 to discuss.
---
Can anybody in any country use the service?
No, their services are for citizens living in the U.S. only.
---
Is Universal Coin & Bullion a scam?
So, is Universal Coin & Bullion a scam or not? The answer to that is that it is not a scam, of course not. It got a real physical address and a real owner. Also, they would (most likely) never have survived this long (founded in 1994) if it wasn´t legit.
However, if they are your best alternative when it comes to precious metals investing is another story…
That leads us to the:
Online Reviews, Ratings, and Complaints on UCB:
BBB (Better Business Bureau)

Overall rating: A+
Review score:  
(5 / 5)  (out of 1 review)
Trustpilot
Overall rating: N/A
Trustlink
Overall rating: N/A
Yelp
Overall rating: N/A
Glassdoor
Overall rating: N/A
Ripoff Report

Overall rating: 5 reports
Pissed Consumer
Overall rating: N/A
---
Are there any Red Flags?
Well, as you can clearly see above there are not that many reviews at all on the company. That can (at least in my book) be a warning sign by itself. I mean, it is not hard to score a 5-star rating if it is based only out of 1 review, right?
Even if it was hard to find any reviews at all on the company I managed to find some pretty serious complaints (see below for an exact excerpt from a "not so happy" client of UCB):
This coin company, Universal Coin & Bullion, is ran by a crook named Mike Fuljenz who has ripped me off before at another Texas coin company. He apparently claims to be a "consultant" for coin companies in Beaumont Texas, but he only "consults" for those he makes money off of. He also claims to be "the official coin company of the National Rifle Association" but only because of the marketing dollars he has spent with them. By mistake i responded to an ad in an NRA magazine, and was bludgined by some sales guy who sold me over and over and over again telling me my coins were worth more than i paid. When i told him I wanted to sell and take my "profits" he claimed i had he was rude and told me they had miraculously gone down since our last talk. They were even rude to my husband. When i talked to the manager i was given a laundry list of Mike Fuljenz credentials and accomplishments but never got my money back. I paid about 5 times what i should have. The last i heard he was being sued for millions and so i gave up trying to get my refund. Avoid this rip off company completely unless you just like being insulted and ripped off. This speaks loudly about the NRA. I guess they do not check out the criminal background of those they deal with.
Click here to read the full complaint + a few other negative reviews from the complaints board website (opens in new window)
---
Warning:
You need to be aware of that there are gold brokers and IRA custodians out there with THOUSANDS of review. That is also why I find it a bit strange that I didn´t even found 10-20 reviews (!) on UCB.
What is going on?
***Click here to read about a gold broker and IRA custodian that got close to ZERO complaints and hundreds of review from real users instead
---
How´s the support?
One thing that I always put a lot of importance on when it comes to the support quality of a company is if they got a live chat function on their website or not.
UCB does not have this and that is another minus (at least in my book)
They do offer a phone number, e-mail and also a physical address for you to contact them with your questions or concerns.
---
Why You Should (Or Should NOT) Join Universal Coin & Bullion?
One thing that is smart to do to get a better overall picture of a company is to compare its pros against its cons. Below I have highlighted some clear and obvious points to make this job easier for you:
The Good
Been in business since 1994
Offer a wide range of different silver and gold coins and bars
The Bad
VERY few reviews online
Some serious complaints online
Website lacks in support and info, for example about their IRA custodian partner and the fees associated with setting up an IRA
==> Click here to see the top 3 rated gold brokers and IRA custodians we have given the highest rating
---
You Own or Represent Universal Coin & Bullion?
If you are a representative, or associate of Universal Coin & Bullion and have found something not to be correct in this review please, feel free to tell and I will make sure to update the info on this post. The easiest way to do it is in the comment section below or else you got the e-mail on the about page.
---
Final Words and Verdict on Universal Coin & Bullion
Verdict: Legit
Overall rating: 
(3 / 5)
Ok, I think that sums the whole overall picture of this company up pretty good. It is a legit company, yes, absolutely.
However, there are some pretty serious complaints online on them, from the VERY few reviews we found and the missing fee table and info on their IRA custodian partners makes it hard for me to give a higher rating than 3 out of 5 stars.
So, 3 stars it is! And it feels absolutely fair for now.
It can of course change to a higher or lower one in the future as the reviews on this website are getting updated as soon as some "news" on a company comes up.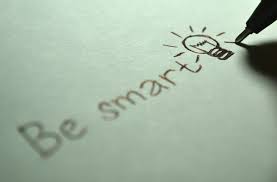 You have made a smart choice reading this review as it is always recommended that you research and compare many different companies against each other before making an educated decision.
Am absolutely sure that you will find an IRA custodian that is right for you as you clearly understand this concept (you wouldn´t have read this far if you wasn´t) 😉
As always, the choice is up to you!
---
Which Company Do You Recommend?
If you are looking for a reputable gold IRA custodian besides any other company, you should check out GOLDCO (GC).
GC have ZERO complaints from A LOT of real users. Used by celebrities, respected by well-known publications, and websites. Waives your storage fees completely for up to your first 3 years.
And A LOT more benefits!
---
I hope you found this short review on Universal Coin & Bullion to be helpful and now you should have a better understanding of what it is and if it is a scam or not, and also importantly, will it be something for you? If you have used any of its services please share your experience with us in the comment section below, as it can help others. Also, if you got any other questions on this review I will be more than happy to answer them below.
I wish you the best!
Michael
Founder of: Gold Retired