In this post, we will discuss a very hot topic named Bitcoin, in particular, a Bitcoin IRA. What is a Bitcoin IRA and how does it work? Is it really possible, as they say, that you could see 10-20x gains on your retirement account in only 1 short year? Should you act now or is it better to wait a bit and see how things develop? Who is this kind of investment for? Will it be something for you or not? These are just a few of the questions this article will focus on.
Ok, with that being said, let´s get started to uncover one of the most relevant and hot topics of today!
---
Before we continue it is important to mention that you should never invest more money than you can afford to lose into cryptocurrency or any other investment at all for that matter. Stick to that rule of thumb and you will be just fine. Also, we are a professional and independent site that aims to provide valuable info for people interested in investing and financial subjects. Our content does not constitute financial advice. You are encouraged to talk to your financial advisor before making any decision on investing. To be able to meet the running costs of this blog, we do receive compensation from ads and banners you might see on this site. We also receive compensation from external companies for sending leads in their way.
---
What is a Bitcoin IRA – An Overview
Ok, first we will answer this question for you, "what is a Bitcoin IRA". It isn´t really that complicated that it might sound like. A Bitcoin IRA is just like any other IRA. Let´s explain what IRA means, IRA is a short word for Individual Retirement Account. It is a saving account where the money you put inside of it (and the returns you get) is not taxable until you retire. It is a form of investment that is widely used and it is easy to understand why due to those 2 benefits.
There are 3 different forms of IRAs,
Traditional IRAs (TIRA)
Roth IRAs (RIRA)
Self-Directed IRAs (SDIRA)
When it comes to Bitcoin IRAs you want to go with a Self-Directed IRA as that allow you to use your retirement funds to perform both traditional and "non-traditional" investments. Bitcoin goes under the second category of the 2 of course.
---
How does it work?
Bitcoin IRAs are actually no different than any other IRA. The process is the same, you fill out the same forms as you would on any other investment. You can choose the right products for you, whether it is a traditional IRA or a Roth IRA. However, for you to be able to include Bitcoins in your portfolio you need to have an employer-sponsored 401k or a self-directed IRA, at least that is recommended. That is also the case when it comes to gold and other precious metals for example.
As the owner of the plan, you are then able to pick Bitcoin and/or other cryptocurrencies without losing the tax deferral for your retirement account.
*According to the IRS (Cryptocurrencies) like Bitcoin fall under the "property" category and is also taxed like that. As you might know, Bitcoin is already accepted worldwide to purchase both services and goods. It can also be traded between users of it, be purchased, exchanged into "real currency" but also into other cryptocurrencies.
---
Is it only for "modern" investors?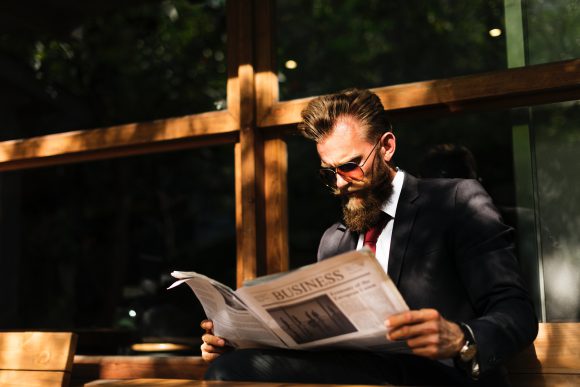 Is this kind of investment only an overnight trend that will go away? The short answer to that is no, Bitcoin (and also other cryptocurrencies) are here to stay, no question about that.
Every day more and more companies accept is at a form of payment, and for any "smart investor" out there who can see clearly this is as sure as that Bill Clinton lied when he said he had never touched Monica Lewinsky…
The reason for Cryptos to replace the monetary system we have had lately (coins, paper money, credit card, etc) is simply because it is an improved version of the system. It is just a natural step in our development and "evolution" just as everything else is getting "data-ism-ed" so is money.
Just ask Bill Gates, Mark Rusko, John McAfee, Eric Schmidt, Janet Yellen, Peter Thiel, etc, etc… The list goes on. They are ALL convinced that this phenomenon will change the world completely.
It really is no way to stop this development no matter what we think or feel about it… So if you are a "fixed minded dinosaur" you might want to start to "rethink things pretty fast as what we are experiencing right now is most likely the early stage of the dot.com boom (that took place in the 90s) once again… Only that this one is going to be, A LOT bigger, boom… An opportunity that we will (most likely) never see again, at least not in our lifetime.
---
What are the benefits – 10x gains?
Well, of course, nobody can predict the future and know for a fact what will happen. As Bitcoin and other cryptos can just like any other currency (or investment) the price can go both up and down, so it is wise to invest with your brain and not with your "testosterone".
However, keep in mind that in 2017 alone Bitcoin increased in value with 700%. You also need to keep in mind that there can never be more than 21 million Bitcoins, so that means that the supply is limited… And you are smart enough to know what that means, a limited supply of something will ALWAYS mean an increased value.
**Professional investors advice to put around 5% of your funds into Bitcoin, if you feel "wild and crazy" they say around 10% and personally, I recommend that you follow their directions, at least for the moment.
---
Are there side effects?
Well, as I see it, just like with anything that is new and "unexplored" you just never know. However, when you leave the "suspicious dinosaur" mind aside, the more rational questions come up. Will I be "taxed to death" in the future for investing now? Is the storage I have really safe in case of a hacker attack? In case of a natural disaster? And so on…
**I highly recommend you to read this short article on what to avoid when investing in bitcoin from your retirement account.
---
Should you wait or act now?
What do you think the people who laughed at the early investors of companies like Microsoft, Google, Facebook, etc feel like today? You see, it took a long time for people to even realize that internet was going to stay and I have to say it feels very similar to that. The ones who saw (and understood) the opportunity got very wealthy in the process. So will also the ones who understand this crypto opportunity… You see, we are still in the early stage. The masses are not into Bitcoin and other cryptos yet, in fact, most people don´t even know what bitcoin, Ethereum, and cryptocurrency are. When the masses will wake up to this it will (most likely) be too late, at least for the major gains…
Did you see that eBay started accepting Bitcoin as a form of payment a couple of weeks ago? Do you think that Amazon, the biggest online retailer (by far) will just stand aside and watch while one of its biggest competitors accepts crypto? What do you think will happen to the price of Bitcoin when Amazon do (not if) accepts it?
There is still time to gain massively on this but you might want to act fast… You are on the clock…
==> Click here to learn what to AVOID when you invest in Bitcoin from your retirement account
---
I hope you found this post helpful and you should now have a better understanding of what a Bitcoin IRA is and if it is something for you or not. If you have made a transfer into one yourself, or any other IRA please share your experience in the comment section below as it can help others. Also, if you got any other question about this post I will be more than happy to answer them below!
Help others and spread the word! Share this by using the share buttons below (Facebook, Twitter, etc)!
To your success!
Michael
Founder of: Gold Retired