Today we take a look at Advantage Gold for you. What is Advantage Gold? A scam or a legit custodian for you? Are there better alternatives out there? This is some of the main questions this short review will focus on. Ok, here we go!
Company: Advantage Gold 

Website: www.advantagegold.com
Owner: Larry Levin (CEO)
Price: Depends on your investment
Who is it for: People looking to invest in precious metals
Overall rating: 
(4.6 / 5)
---
---
Important to mention before we continue with the review:
We always strongly recommend doing your research online before you choose a company to invest with. There are so many reviews online of clients being ripped off and scammed, especially when it comes to so-called "hidden fees". So please investigate thoroughly before you make your decision.
**To see our #1 safe and recommended precious metals IRA custodian click here
**To see our #1 safe and recommended Bitcoin IRA custodian click here
With that being said, let´s continue with the review!
---
---
What is Advantage Gold – Overview
Advantage Gold is in short a precious metal dealer that specializes in IRA rollovers. It is one of the industry leaders and got one of the absolute best reputations in the industry. Their team of experts will help you convert your existing IRA or eligible 401 (k) into gold, silver or other precious metals. One of the main philosophies of the company is to educate you and enlight you on all the options you got so you can make an informed decision yourself.

The physical address of the company is: 12100 Wilshire blvd. Suite #1450 Los Angeles, CA 90025
---
How does it work?
The website itself is a great source of information and educational material, if you, later on, decide to invest with the company they will also aid in your further education and support you all the way. Below are some of the services offered to you:
Education on your available options
Help you set up your IRA account
Contact your current custodian (or financial advisor) for you and fully process the transfer (or rollover)
Will be there to support you all the way
Offer you their buy-back policy if you would like to sell your metals in the future.
---
The products offered
First of all, the products are (as mentioned already) precious metals, they come in the form of: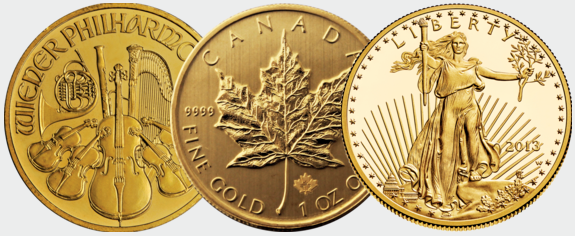 Gold
Silver
Platinum
Palladium
Very recently the company also started to offer its clients Bitcoin, Ethereum and some of the other most established cryptocurrencies for its clients to invest in.
---
AG Iras?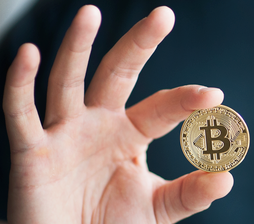 Yes, IRAs is the main thing of the company and they got you covered here, as mentioned above you can include the precious metals gold, silver, platinum, and palladium.
==> Check out their Precious Metals IRA free info
But also as mentioned above there is now the possibility to include Bitcoin and other cryptos in your IRA now also, something that might be worth looking into and maybe dedicate a small portion of your portfolio some room for.
==> Check out their crypto IRA free info
---
What about the fees?
There is no info about this subject on the AG website.
P.S. One thing you want to be perfectly clear about before you sign anything is the fees. The last thing you want is getting surprised later on with so-called "hidden fees" as this is the absolute nr 1 area where people are getting scammed and ripped-off in this industry. It is absolutely full of reviews and testimonials online by people who have had terrible experiences from this so make sure to know exactly what kind of fees are associated with setting up an account, no matter what company you decide to go with.
**Click here to read about the #1 rated IRA custodian that got among the lowest fees in the industry.
---
The storage offered
The storage options offered to you by AG is a third-party solution that is IRS approved. The ones you got to choose between is Brink´s Global Services USA, Inc (Los Angeles and Salt Lake City) or Delaware Depository (Wilmington, DE)
---
How does the support work?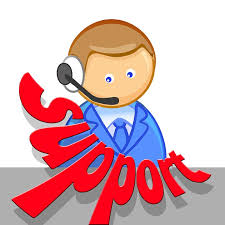 One thing that I always put a lot of weight on when it comes to the support system of a company is if they got a live chat function or not. Does AG got this?
No, they don´t offer a live chat, and that is a small minus (at least in my book). The way you can contact them with your questions is either through e-mail or simply by calling them.
---
Is Advantage Gold a scam?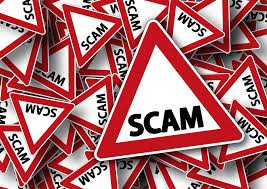 So, is Advantage gold a scam? No, of course not, it is not a scam. It got real owners and a real physical address. It is a legit IRA custodian and not only that, it is also a great alternative. Simply by looking at their reviews and ratings from some of the most well-known and trusted review and rating sites out there shows us that fact.
So let´s have a look at exactly that, shall we:
The online reviews and rating
BBB
Rating: A+
Score:
(4.7 / 5) (out of 13 reviews)
BCA
Rating: A
Trustpilot

Overall rating:
(5 / 5) (out of 354 reviews) – To read them click here (opens in new window)
Trustlink:

Overall rating:
(5 / 5) (out of 305 reviews) – To read them click here (opens in new window)
The conclusion from this:
As you can see there is a lot of reviews and testimonials available online on the company and pretty much all of them are positive. It will be hard to find a custodian with a better rating and with more reviews and testimonials.
P.S. If you want to look at a custodian with an even better reputation and overall score than AG then click here
---
The pros and cons
It is always recommended to compare a company's positive sides against their negative ones too before making a decision. As always we provide you with some obvious points on both sides of the spectrum to make this job easier for you:
The good
Great reputation and online ratings
Offers a great educational section
Listed as a U.S. Mint dealer
Fast delivery
The bad
Only 3 years in business
No info about fees on their website
---
Do you own or represent AG?
If you represent AG in some way or maybe are one of the owners and want to correct something that is not in this review then please feel free to contact me and I will update the review with the new (and/or correct) info. Simply leave a comment at the bottom of the review or send us an e-mail by using the contact form of the homepage on this site.
---
Final words and verdict
Verdict: Legit

Overall rating:
(4.7 / 5)
Ok, I think this sums up the overall picture of this company pretty good. This is absolutely a legit company and it is also a great choice for you if you are looking for an IRA custodian. The only negative thing I can think of about the company is that they might not be that experienced as they have only been in business for 3 years.
However, their educational material is great and even if you choose to invest in another company there is a lot of free stuff on their website that I would recommend that you can go through.
As always the decision is up to you and I will make it a bit harder for you by recommending you to have a look at my absolute #1 recommended IRA custodian before you decide.

---
I hope you found this short review on Advantage Gold to be helpful and now you should also have a better understanding on what it is and if it is something for you or not. Please, if you have used any of their services then share your experience in the comment section below as it can help others. Also, if you got any other questions about this review I will be more than happy to answer them below!
I wish you success!
Michael
Founder of: Gold Retired
Advantage Gold
Pros
100% Transparent
Accredited business by the BBB
Probably lowest fees in the industry
Great amount of positive reviews
Cons
Not been in business that long