Today we take a look at a company named APMEX. What is APMEX? A Scam or a legit company? How does it work, and will it be something for you or not? Are there better alternatives? These are some of the questions this review will focus on. Ok, here we go!
Company: APMEX (American Precious Metal Exchange)
Website: www.apmex.com
Owner: Scott Thomas (President, chairman of the board)
Price: (Depends on how much you invest)
Who is it for? Gold, silver, platinum, and palladium investors
Overall rating:
(3.5 / 5)
---
Essential to mention

(before we go into more details of this review)
We strongly recommend doing your research online before choosing a company to invest in. There are so many reviews online of clients being ripped off and scammed. So please investigate thoroughly and compare different alternatives before you make your decision.
One example: 99.9% of companies got "pushy" salespeople trying to stress you into acting fast.
Here is the thing, the #1 Recommended Gold & Silver IRA Dealer on our top-5 list got No-salesy representatives… So they won´t bother or terrorize you with phone calls. 
You are intelligent, so I am sure that you understand the benefits of dealing with such a company instead, right?
+They got a couple more benefits you might appreciate as much as I do. You will understand yourself once you have visited the page (link) above.
==> See our Top-5 List of Precious Metals IRA Companies on this page <==
With that being said, let´s continue with the review on APMEX!
---
What is APMEX about?
APMEX is a company where you can invest in gold, silver, platinum, and palladium in coins, bars, or bullion. The company has been in business for over 22 years and has clients worldwide that both buy and sell through the service the company offers.
How does it work?
There is a 4 step process to buy metals with the company online. Below is a screenshot from the official website of the company:

You can say that the process is made as simple as possible, just like other similar sites pretty much.
The Products
Ok, so what products do they offer then? Well, they offer a lot of different gold, silver, platinum, and palladium coins, bars, and bullion. They got over 8,000 other products.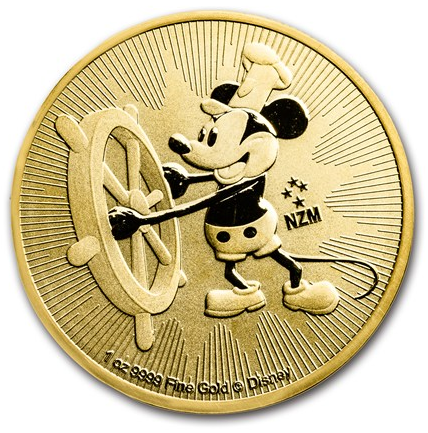 There are also many collections of coins and such on their website, so it might be interesting for you if you are looking for coins with prints of Mickey Mouse, for example.
---
IRAs?
Does APMEX offer IRA rollovers? Well. The company doesn't provide it, but it is partnered with different IRA custodians that do. Below are the custodians who they have partnered with listed:
This means that all fees associated with setting up an IRA with APMEX will depend on what custodian they connect you with…
Important to mention:
As most of the scams and ripoffs in this industry take place in the form of very high or even hidden fees, it is strongly advised that you know exactly what and how much you will pay for. Transparency is what you want to look for in a company. 
**Would recommend you to take a look at the online #1 rated IRA custodian named Augusta Precious Metals instead <==
---
Can you get the gold (and other metals) delivered to your home?
Yes, you can get the metals delivered to your house. If you place an order over $99, you will get free shipping (on domestic orders only). If you live outside of the US, you can look at the shipping rates for your particular country on the site.
---
Can you store your investment with the company?
No, this company only sells or buys the products. You store your investments in other places (of your choice).
---
Can you sell back to the company?
Yes, you can sell your investment back or sell other metals that you have to the company as it is always looking to buy.
---
Can anybody in any country use the service?
There are clients worldwide with this company. If exactly all countries worldwide are allowed, I am not sure of, but on their site, you can see the allowed countries, and they are MANY.
---
Is APMEX a Scam?
So, is APMEX a scam or a legit company? Well, I would not call it a scam, but there are some red flags that you want to know before and IF you invest.
I talk about the many complaints and even ripoff reports online on this particular company… I mean, there will always (pretty much in all cases) be someone that has a complaint about something. However, when they are more than just a few, there is also time to be concerned about it.
So, how many complaints are there in the company? Only in the last three years have there been more than 80 complaints closed with BBB… A big part of them (32) closed in the last 1,5 years.
APMEX holds an A- rating (the next highest) on the BBB website and is an accredited business according to their website.
However, there seems to be a difference between the consumer's voice and the "BBB voice"
The most well-known and trusted independent 3rd party consumer protection agency that I always put the most weight on when it comes to ratings is Trustpilot. What rating and reviews of APMEX can be found there?
Trustpilot
Rating:
(2.3 / 5) (out of 7759 reviews) click here for details (opens in new window)
What are the costumer's complaints about then?
They range from problems with advertising and sales to issues with the products and services offered by APMEX.
The complaints are a bit too many and on a comprehensive range of categories within the company to be ignored…
If you want to look at what consumers say about it and read their complaints, you can click the link below. 
Click here to read some complaints (Opens in new window)
If you want to read complaints on the Ripoff Report website, click the link below.
rippoffreport.com(Opens in new window)
This particular site is based on consumers' opinions and got many bad reviews for APMEX.
The negative stuff is about all aspects of the company, such as customer service, product quality, hidden extra charges, etc…
The most concerning, though, is the one that indicates that the company was once (back in the day) a good and legit one but has slid into something else lately… according the particular review, something like a gold & silver con artist.
He says (in his complaint) that he was charged tax suddenly due to an "unadvertised policy change" although APMEX never charged him sales tax before, he was now charged unwarranted tax for a particular purchase. He didn´t get the thing sorted out and had to pay the extra charges…
Another consumer states that the company ignores emails from him where he has canceled orders. As the rules are that you have a certain amount of time to cancel, they waited for the time to go… Then he (their customer) couldn´t cancel his order…
As you see, there are MANY complaints in different areas of the company…
I don´t know about you, but if I were you, I would strongly recommend that you look at gold (and silver) investing sites that don´t have this bad reputation.
==> Click here for the 5 top-rated ones <==
---
Something positive among the bad stuff
To be clear, some reviews and clients claim to be completely satisfied with everything with the APMEX company, such as the quality of the products, the service, etc.
Some say that they would never use another 401k gold rollover company.
So this shows that many are also very satisfied and don´t have an issue at all…
---
How´s the support?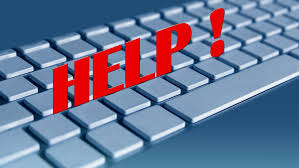 Support is something that I find very important with an investment company or with a company overall.
As mentioned above, there are many complaints about bad support with the company. Let´s see what I found.
On the official website of APMEX, there is a live chat function. However, when I tried to use it, it was currently closed… They might have specific opening hours but would have preferred if there was 24/7 support as it probably got clients (and interested clients) from pretty much all different time zones.
That is enough to call the support, eh… not so good.
---
Why Should You (Or Should NOT) buy gold from APMEX?
As I mentioned above, there are some red flags with APMEX, and a handful of other similar sites have a much better rating than this particular one.
So I would not go with this one if I was you, at least not before looking over some alternatives first. I would strongly recommend you to look at some of those with zero or close to zero complaints and ripoff reports against them instead.
**Click Here for The Top 5 Rated Precious Metal Dealers
---
Final Words and Verdict on APMEX
Verdict: Legit
Overall rating:
(3.5 / 5)
Ok, I have to call this company legit even if it got a lot of complaints against it. I choose to do that because they have 22+ years in business, and I have a hard time seeing how they would have survived that long if it was a complete scam, right?
The rating of 3,5/5 stars seems fair, and the reason the rating isn´t higher than that is that of the many complaints.
The vast amount of complaints and bad comments, in general, can´t be ignored. When a consumer is investing money (big or small), the company should behave the best they can and always please the client. It might look like APMEX doesn´t seem to care about this. It might be that they only care about getting new clients and not keeping old ones…
Could this be the reason why APMEX started another gold project with OneGold together with Sprott? As business might not go as good as it used to be in the good old (golden) days?
I don´t know, am just thinking out loud as I know atleast a handful of other companies who do not have close to as many bad complaints.
Are there better alternatives? Yes, in my opinion there are much better ones!
---
My #1 recommendation to you (the investor)
If you are looking to invest, I strongly suggest that you do your research before going with a company and reading some reviews before you decide to go with it. As I do on this blog, I have collected all of the absolute best ones on the same page, they all got slightly different advantages, but all of them are great overall.
---
I hope you found this review of APMEX helpful, and now you should have a better understanding of what it is and what it is all about. We don´t call it a scam, but we recommend you go with better alternatives instead. Are you a client (or a former) with the company? Then please share your experience in the comment section below. Also, if you got any questions about this review, I would be more than happy to answer them below!
I wish you success!
Michael
Founder of: Gold Retired