Today we take a look at Birch Gold Group, what is Birch Gold Group? A scam or a legit company? Are they safe and solid or are there better options out there? These are some of the questions this review will answer. Ok, here we go!

Company: Birch Gold Group
Website: www.birchgold.com
Owner:  Laith Alsarraf (CEO)
Price: (Depends on the size of your investment)
Who is it for: Investors interested in gold, silver and other precious metals
Overall rating:
(4.6 / 5)
---
Intro
In this review we help you answer the following questions (in order):
What is Birch Gold Group?
How does it work?
What products and services do they offer?
Do they offer home delivery?
Do they offer storage?
Can you sell back to them?
Do they serve international clients?
Are they a genuine company?
How do the well-known review sites rate them?
How good is their support?
---
What is Birch Gold Group about?
The company was founded in 2003 and is plain and simple a company where you can buy gold, silver, platinum and palladium coins and bars for physical possession. You can also open a Gold IRA or a Silver IRA here.
How does it work?
You got 2 services on the Birch Gold Group website.
You are either interested in an IRA, for that you need to get in touch with a representative of the company, and also request your free info kit.
If you are looking to simply purchase Gold, silver, platinum or palladium in the form of coins and bars there is a simple 3 step process that you need to go through.
1: Select your desired product – Once you have done this, a specialist will present a variety of options for you.
2: Send payment via wire or personal check
3: Your metals are shipped to you – Your order is normally shipped within 3-7 days. It is fully insured against loss or damage. (For orders over $10,000 the delivery will be free of charge.)
---
The Products
The products (other than the IRAs) you can purchase are coins and bars in the form of gold, silver, platinum, and palladium.
---
IRAs?
Yes, IRAs are available. Birch Gold Group offer both gold and silver IRAs.
Note:
Make sure to take advantage of the IRA info kit offered by Birch, especially right now as for a limited time they also offer a free silver coin if you claim your free kit from them. That is a nice gesture and appreciated (at least in my humble opinion):
**Get your FREE IRA kit from Birch on this page <==
---
Can you get the gold delivered to your home?
Yes, you can get your purchases delivered to your home, keep in mind that it is not free shipping though so make sure you look at the cost of that first before you place your order.
If you make an order over $10,000 the shipping is free though.
---
Can you store your investment with the company?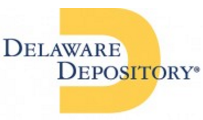 Yes, you can store your investment with the company, or more correct through the company. There are 2 options available for you when it comes to IRAs:
You got the biggest depository in the whole US outside of New York City in the form of Delaware Depository
You can visit their website here

Your other option is Brink´s Global Services, and just like the name suggests they offer storage a little all over the world. In fact, they operate in 120 countries and got nearly 1,000 facilities in total.
You can visit their website here
P.S.
Delaware Depository and Brinks are mostly just for use with an IRAs if you buy for physical possession you can choose a storage option closer to your home, such as a personal safe, safety deposit box, etc.
---
Can you sell back to the company?
When looking on the Birch Gold Group official website you can find this exact sentence about this subject:
"If you ever decide to sell your metals, we always appreciate the first right of refusal to buy back – without commission"
At what price they buy back to isn´t mentioned anywhere…
Can anybody in any country use the service?
The services of Birch Gold Group are for U.S Residents only.
---
Is Birch Gold Group a scam?
So, is Birch Gold Group a scam or not? No, they are not a scam, they are actually one of the most well-known companies out there and they have been in business since 2003.
I have a hard time seeing an investment company like this survive that long if it was a scam, right?
How about their ratings and reviews online?
It is always wise (and recommended) to look at what the most well-known and trusted review and rating sites have to say about the particular company you are interested in (in this case Birch Gold Group) to get a better overall view.
As always in our reviews, we provide you with their results (with clickable links):
BBB (accredited business by the BBB)
Rating: A+ (out of 107 reviews) Click here for details (opens in new window)
Birdeye
Rating
(5 / 5) (out of 389 reviews) Click here for details (opens in new window)
Trustpilot
Rating:
(4.9 / 5) (out of 21 reviews) Click here for details (opens in new window)
The conclusion from this:
Well, as you clearly can see through the links above they got top ratings from hundreds of people online from some of the most well-known and trusted independent 3rd party consumer protection agencies, so you can be sure they are a legit company.
Another thing I like a lot with Birch is that they got a lot of educational material on their website in the form of interviews, a blog, and also the guide on how you avoid investing scams.
P.S.
Get your FREE Investing guide from Birch on this page <==
---
How´s the support?
I always look on the support as a very important part of the overall rating of a company. Something I like a lot is a live chat function if there is a 24/7 live chat support even better.
Does Birch Gold Group have a 24/7 live chat? No.
Do they got a live chat at all,? No, they don´t and that is a minus (at least in my book).
You can get in contact with the company through e-mail or by calling them on (877) 227-6401.
---
Do you Own or represent Birch Gold Group?
If you are a representative, or associate of Birch Gold Group and have found something not to be correct in this review please, feel free to tell and I will make sure to update the info on this post. The easiest way to do it is in the comment section below or else you got the e-mail on the about page.
---
Final Words and Verdict on Birch Gold Group
Verdict: Legit 
Overall rating:
(4.7 / 5)
Ok, to conclude, this is a legit company, no doubt about that. It wouldn´t have survived this long if it wasn´t.
The only thing that takes the rating down a bit is their lack of a live chat function on their website, as I personally think they should have one.
You made a wise decision to read this review and you are a smart person. I am absolutely sure that you will understand yourself if what they offer is what you are looking for.
What I would recommend is to pick up their free guide and read through it:
---
I hope you found this short review of Birch Gold Group to be helpful and that it answered your questions about what it is and if it is something for you or a scam or not. If you are an active (or former) client with them please share your experience below as it can help others. Also if you got any questions about this review I will be more than happy to answer them below!
I wish you success
Michael
Founder of: Gold Retired
Birch Gold Group
Pros
Very educational info on their website
Many alternative investment options
Experienced company (many years in business)
Accredited business by the BBB
Cons
Got some negative reviews to be found
No live chat on their website