Today we take a look at Capital Gold Group. What is Capital Gold Group about? Is it a scam or a legit company? Will it be something for you or are there better alternatives out there? These are some of the questions this review will focus on. Ok, here we go!
Company: Capital Gold Group
Website: www.capitalgoldgroup.com
Owner: Jonathan Rose (Founder and CEO)
Founded: 2003
Price: Depends on your investment
Who is it for: Gold Investors
Overall rating: 
(1.5 / 5) NOT Recommended
==========================================================

Important to mention before we go into more details of this review:  We always strongly recommend to do your research online before you choose a company to invest with. There are so many reviews online of clients being ripped of and scammed. So please investigate thoroughly before you make your decision.
To see the top 5 rated companies we have reviewed visit this page<==
With that being said, let´s continue with the review on Capital Gold Group!
==========================================================
What is Capital Gold Group about?
Capital Gold Group is a gold (and other precious metals) investing company, the physical address of the company is: 21700 Oxnard St. Suite 600 Woodland Hills, CA 91367
CapitalGoldGroup.com is not a new upcoming website, it has been online since 2003 and the company even got its own radio show that focuses on market analysis. The company and website allow you to invest into gold, silver, platinum, and palladium in the form of bars and coins.

---
(History and founder)
The founder Jonathan Rose actually started the whole thing from his living room. He got a background living in Europe where he was in the base metals market, precious metals market and also in the forex market (foreign exchange market). He has been employed by banks such as Prudential Bache Securities, Morgan Stanley and also by Fimat Metals, Merrill Lynch and other global firms on the London Metal Exchange (LME), where he did negotiation with traders in the base metals markets.
Since coming from Europe to the U.S. he has gained a reputation as an advisor and commentator on the global gold markets, he has also been featured in magazines such as Forbes and Leaders.
---
How does it work?
As most investing companies Capital Gold Group works closely with its clients and guiding them to put gold and silver to their existing investment portfolios. The company got "gold specialists" that deal with potential clients, these "experts" are basically customer service representatives who assist clients with their questions and/or account concerns.
Your metals are stored safely in a third party depository, or you can get it delivered to your home.
---
The products
The products offered by CGG (Capital Gold Group) are gold and silver and also platinum and palladium, in the form of bars and coins.
---
Gold IRAs?
Yes, gold IRAs are offered. However, it is not the main focus of the company. So if that is what you are looking for there are other companies that focus a lot more on that.
I would recommend that you take a look at the #1 best rated GOLDCO DIRECT first of all if an IRA is what you are looking for.
---
Can you get home delivery?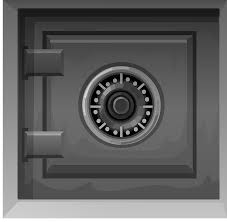 Yes, you can! Your order is normally shipped within 7-29 business days depending on what payment method you use for your order.
Important to mention here: is that many gold investing companies got faster delivery time than that.
---
Can you store your investment with the company?
You can store your investment in a third party depository named Delaware Depository, it is a well know and safe place that also many other gold investment companies offers storage for its clients.
---
Can you sell the gold back to the company?
Well, here is the thing, CGG has a bit "questionable" buy-back policy that might make it a little hard for the client to sell back to the company.
There are some existing clients of CGG that are NOT satisfied with the resale value of their investments, gold that they bought from the company was worth half of what they originally paid for it. This means it was at least a 30-50% premium taken from the wholesale price of gold…
---
Can anybody in any country invest?
No, it is a company for the U.S market only.
---
How´s the support?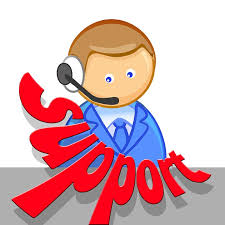 The support of a company and website is something that I personally find highly important, I prefer a 24/7 live chat, or at least a live chat that is open for some hours on weekdays.
Does CGG get this? No, they don´t and that is a minus (at least in my book). There is no live chat function at all on their site. Only the basic physical address, phone nr, and e-mail support services.
---
Is Capital Gold Group a Scam?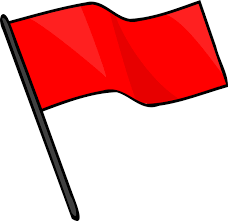 So, is Capital Gold  Group a scam company? No, it is not a scam, it would not have been able to survive for this long time if it was.
However, there might be better alternatives for you as there are some complaints about the company from some of their clients.
The complaints are about the buyback policy, slow delivery on their orders, lack of IRA focus
The places where these complaints have been posted is on the BBB (Better Business Bureau) website, Ripoff Report site, Business Consumer Alliance and Trustlink.
Here is one not so positive example from the Trustlink site.
Important to mention here: Even if there have been some complaints it is important to say that most of the complaints have been addressed and taken care of by the company.
---
Update Jan 13 – 2019
Seems like Capital Gold Group has declared for bankruptcy, according to a comment we have received (you can see it in the comment section at the bottom of this post) they are no longer in business… (Or see the excerpt below:)
These crooks took my 50k and ran. In 2011 I purchased 50k worth of gold and silver coins which they told me if I held onto for 5 years I could pay cash for a house in CA. 5 years later they lost 40% of their value. When I tried to trade them back they would give me even less than that because they said they weren't really worth anything anymore. They said if I sent them all to them they would trade for 36k in gold and silver buillion. I sent the coins back. After hearing nothing from them for several weeks I contacted them. They said they are declaring bankruptcy and that is that. I'm retired and that was my only savings. Now I have nothing. Soon as they got the gold and silver coins back they took it and ran.
When you look at their website and it is still up and running without any signs of bankruptcy… I would recommend (if you are an active investor with them) that you look at this right away.
---
Better alternatives than Capital Gold Group?
Well, I have to say yes on this. I have at least 10 other companies listed on this website that I would recommend over Capital Gold Group. That got both a lot more reviews, and also not even near as many complaints.
I would say that you should always look at more than one option before deciding, if you do some research online you will see that the ones getting the highest overall ratings and overall trust score and such are only a few. I have listed them on this site as I have made reviews on a lot of gold investing companies by now, so I suggest you take a look at them.
Also, if IRAs are what you are looking for I would say that you might want to look at other options as there are companies that focus a lot more on that service.
The one I would recommend the most for that would have to be GOLDCO DIRECT
P.S. You will very quickly understand why when you visit and read the page below.
***Click  here to read more about GOLDCO instead <==(This page)
---
The good
The website is user-friendly and easy to navigate on
The bad
Questionable buyback policy
No live chat
Lack of focus on IRAs
Got some serious complaints from its clients
---
Do you Own or Represent Capital Gold Group?
If you are a representative, or associate of Capital Gold Group and have found something not to be correct in this review please, feel free to tell and I will make sure to update the info on this post. The easiest way to do it is in the comment section below or else you got the e-mail on the about page.
---
Final words and verdict (Capital Gold Group)
Verdict: NOT Recommended
Overall rating: 
(1.5 / 5)
This is without a doubt a legit gold investment company and overall it seems like a great company. However, I would not recommend it for you as there are other alternatives out there that got more services, such as platinum and palladium investing, lower minimum investing, and also appears better in comparison overall.
---
Recommendation
You are a smart person and you made a wise decision to read this review. I am absolutely sure that you will find the right company that suits your particular needs.
It is always important to do your research before picking an investment company to go with, to see the ones that got the highest ratings then click the link below.
---
I hope you found this review of Capital Gold Group to be helpful and now you should have a better understanding of what it is and if it is a scam or not. If you are a current (or former) client please share your experience below as it can help others to make the best decision for them. Also, if you got any questions about this review I will be more than happy to answer them below!
I wish you success!
Michael
Founder of: Gold Retired