This is a short review of the DBS Coins. What is DBS Coins? Your go-to gold dealer or just another company that doesn't measure up? Let's dig in and find out!
Product: Precious Metals Coins and IRAs
Website: www.dbscoins.com
Owner: David Smoler
Price: Depends on your investment.
Who is it for: Investors
Overall rating:
(3.5 / 5)
---
---
Important to mention before we continue with the review:
We always strongly recommend doing your research online before you choose a company to invest with. There are so many reviews online of clients being ripped off and scammed, especially when it comes to so-called "hidden fees". So please investigate thoroughly before you make your decision.
**To see our #1 safe and recommended IRA custodian click here
With that being said, let's continue with the review!
---
---
What is DBS Coins – Overview
DBS Coins is a family business that was founded in 2008 and they claim to have over 40 years of experience in the precious metals industry. The company headquarters is located in Dana Point, CA. DBS Coins works on selling good products and their main focus is having high customer satisfaction. In 10 years the company has gained great success selling precious metals and built up a satisfied clientele.
The company is a member of the PNG, PCGS, and NGC, and has been BBB-accredited since 2011. You can even buy their products through eBay.
How does it work?
You can order products online or by calling in and talking to a seller who helps out with the purchase. They even offer to buy back precious metals should you change your mind.
The products and services offered
American Eagle gold/silver coins
American Gold Buffaloes
Canadian Maple Leaf gold/silver coins
Perth Mint Kangaroo silver/gold coins
Australian Philharmonic gold/silver coins
Johnson Matthey Silver/gold bars
Pamp Suisse gold bars
The offer storage for your precious metals in these countries.
Canada
Singapore
Germany
Switzerland
They also offer to help out with your Gold IRA. DBS Coins works with two custodians that you can choose for your gold IRA.
The two custodians are:
==> Click here to see my #1 recommended IRA custodian
What about the fees?
DBS Coins offer free shipping on all orders that are over $25 and within the USA.
Online order minimum is $50.
The storage fees depend on the investment and may differ depending on the scale of the metals at the depository.
How is the support?
You can contact them by phone, mail or post. There are forms on the website that you can fill out and they promise to respond all inquiries if time permits.
Judging by the online reviews it seems like they have good customer support. DBS Coins takes pride in their high customer satisfaction and it is a priority that every new customer feels they can trust their sales rep. The website is very user-friendly and provides a lot of information about the precious metal coins and bars.
---
Are there any red flags? 
You should always review and compare different investment companies against each other before you make a final decision.
Below I have listed the most trusted and well-known review and rating sites online to see what score they have given DBS Coins as this is a good indication of how good the particular company performs and treat their clients:
BBB

Score: A+
BCA
Score: AA
Trustlink
Score: Not rated.
Trustpilot

Score: Not listed.
Yelp
Score: Not listed.
Ripoff Report

Score: Not Listed.
---
Is DBS Coins a Scam?
No, it is not a scam. It is a legit company and they seem like a good choice when looking for a gold broker.
Are there better alternatives out there?
YES! There are a few ones I would consider better alternatives but the absolute best one I can recommend is; REGAL ASSETS.
Regal Assets offer precious metals, cryptocurrencies, and Gold IRA to their clients with expert support. They have been in business for nearly a decade and received great reviews by their customers and gotten great scores on different online review and rating sites. It is easy to get started by going to their website where you find all the information you need to get going.
---

The good
Good reviews online.
Customer satisfaction a priority.
Free shipping in the US.
The bad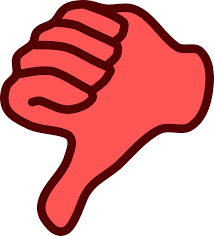 Not a complete IRA custodian.
Not listed on Trustlink.
---
Final words and verdict
DBS Coins is a company where you can find precious metals and purchase your extra investment for the future. Investing in gold is always a good choice, DBS Coins know this and they also know their products. If you are looking for a new gold broker I think they can offer a lot of help. There are very few bad reviews online and the complains are often about long shipping time and not about the products or sales experience.
Since DBS Coins is not a real Gold IRA custodian my overall rating is a 3,5. They have a lot of products but for the real investors who are looking for the complete custodian, they might not be the right fit.  
Verdict: Legit
Overall rating:
(3.5 / 5)
Check out my # 1 recommended IRA company here!
---
I hope you found this review on what DBS Coins is to be helpful and that you found it interesting. Please, make sure to share your experience with us if you have any in the comment section below as it can help others. Also, if you have any questions about this review we will be more than happy to answer them below!
Please, if you think this review can help others make sure to share it by using the share buttons below! (Facebook, Twitter, etc)
I wish you the best life has to offer!
Pete,
Writer and team member of Gold Retired.