Today we will take a look on GOLDCO Direct for you. What is GOLDCO Direct? Why are they the fastest growing gold IRA provider in the U.S. right now? Legit or scam? Will it be your best alternative or, are there better options out there? Ok, let´s look into it!
Company: GOLDCO DIRECT

Website: www.goldco.com (10% back in free silver)
Owner: Trevor Gerszt (CEO)
Price: Depends on your investment amount
Who is it for: Precious metals investors
Overall rating:
(4.8 / 5)
---
Important to mention before we go into more details of this review:
We always strongly recommend to do your research online before you choose a company to invest with. There are so many reviews online of clients being ripped of and scammed. So please investigate thoroughly before you make your decision.
With that being said, let´s continue with the review on GOLDCO DIRECT!
---
What is GOLDCO DIRECT about?
Founded in 2006 GOLDCO Direct is one of the "young" companies in the precious metals industry. The company is an online dealer of gold and silver bars and coins. What might be good to mention here also is that GOLDCO Direct is also referred to as Heritage Gold Group.
The physical address of the company is: 6320 Canoga Ave, Woodland Hills, CA 91367, USA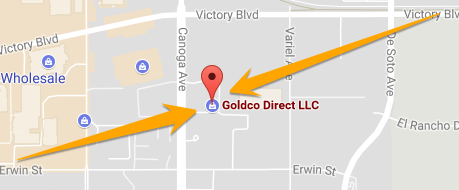 How does it work?
In short, Goldco Direct (GD) is a company that offers precious metals directly to you (the client), and also delivery, into IRAs and 401(k).
Advice (and recommendation):
I would highly recommend that you claim the free investing kit that is offered to you by Goldco and go through it in "peace of mind state" in your own pace to learn more about what they can do for you:
P.S.
(Right now you get 10% cashback in free silver if you decide to open a gold IRA with Goldco)
---
The Products and service offered:
The 2 main services of GD is:
Specializes in selling gold and silver in the form of bars and coins.
They also offer help to its clients to add precious metals to their 401(k) or IRAs.
Their coin catalog (found on their website) offers a wide range of investment options for you: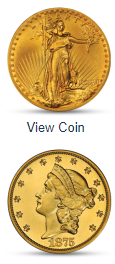 Pre-1933 Gold
Gold Bullion
European Gold
Investment Grade Silver
Certified Graded Coins
Silver Bullion
---
IRAs?
Yes, IRAs are offered, it is kind of one of the company's main services (as mentioned above). While you can invest in non IRA´s for as low as $3,5k at Goldco, the minimum investment required for IRA´s are normally $25k but they can go as low as $20k if it makes sense to the client.
Fees?
The thing that maybe impress the most (at least in my humble opinion) is their transparency, as that is something commonly missing in this industry when it comes to fees.
The annual fees for IRAs can be as low as $260 per year, among the lowest in the industry. Include that you will get expert assistance from the start, with professional, understandable representatives who help you set up your strategy all the way, this is a top notch experience. Anytime you need anything you can contact them and they will help you out, and that is a big plus.
Self Diected IRA fees (broken down):
Set up fee -$50
Maintenance fee – $80  (annual)
Storage fee – $100
Wire fee – $30
The fees associated with an IRA account with GD might not be the lowest in the industry, but not far from, and as you get other benefits it might be worth paying an extra 50 bucks per year for that. Most important, their fees are transparent, and that is something we at Gold Retired put a lot of weight on.
---
Can you get the gold (and other metals) delivered to your home?
Yes you can get your metals delivered to your home  if that is something you want.
---
Can you store your investment with the company?
Yes, you can. Or more correct through their third-party partner depository. The well-known and trusted Delaware Depository is one of the storage options they offer to their clients.
You can also choose between Brinks Salt Lake City and IDS Texas.
---
Can you sell back to the company?
As a client you will be asked by GC to give them the first opportunity to buy back the metals when you want to liquidate, as you will (most likely) recieve a better price from them than from some other random dealer or broker who typically tries to make a "lowball" offer. However, you are not required to sell back your metals to GC as you are free to do however you want with your metals.
---
Can anybody in any country use the service?
No, the services of Goldco is for citizens living in the U.S. only.
---
Is GoldCo DIRECT a scam?
So, is GoldCo Direkt a scam? No, it is not a scam, it is a legit company of course. Even if it is still "new in the game" it would have never survived since 2006 if it wasn´t. It also got a real (and experienced) owner and a real physical address as pointed out earlier in this review.
However, if they are your best choice among the hundreds of peer companies out there is another story.
That leads us to the part we always look at in our reviews, what are the most well-known and trusted 3rd party consumer protection agencies have to say:
GoldCo Direct Complaints, Reviews, and Ratings online:
BBB (Better Business Bureau)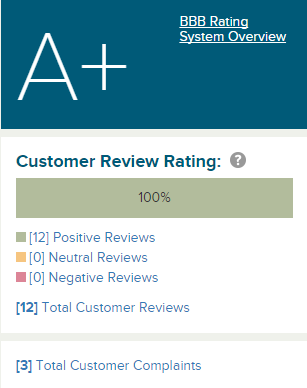 Overall rating: A+
Review score:  
(5 / 5) (out of 12 reviews)
Trustpilot
Overall rating:
(4.6 / 5) in trust score (out of 25 reviews)
Trustlink
Overall rating:
(4.8 / 5) (out of 220 reviews)
Yelp
Overall rating: 
(5 / 5) (out of 5 reviews)
Glassdoor
Overall rating: 
(4.5 / 5) (out of 14 reviews)
Ripoff Report
Overall rating: N/A
Pissed Consumer
Overall rating: N/A
Goldco have been featured on all these 3rd party consumer protection agencies below and are actually the company that is recommended by most independent 3rd party consumer protection agencies of all companies in this industry:
The conclusion from this:
Well, as you can clearly see from the above reviews, testimonials and ratings left by clients of Goldco you can with ease say that they are doing a very good job keeping their clients happy. Their ratings are well above average and of the 150+ gold dealers and companies we have reviewed there are not many that have a better reputation. In fact Goldco is the (right now) fastest growing gold IRA provider in the USA and is a very popular alternative among high net worth investors:
---
How´s the support?
One thing that I always put a lot of weight on when it comes to the quality of a company's support is if they got a live chat function or not. GD has this and that is a plus (at least in my humble opinion).
They also offer an e-mail, physical mail address and a phone number for you to contact them with your questions and inquiries.
In short, their support is great and you can expect fast answers.
---
The pros and cons of GOLDCO DIRECT
It is always recommended to compare a company's pros vs its cons to get a better understanding and picture of them, right? Below I have highlighted some points to make this task easier for you:
The Good
Offers a wide range of products and services
Good overall rating score from its clients
Offer FREE educational material that might be very valuable to you (claim your free kit + silver coin on this page)
Great customer support
Trusted by more 3rd party consumer protection agencies than any other gold company in the U.S.
The Bad
They only offer gold & silver for the moment
---
Do You Own or Represent GOLDCO DIRECT?
If you are a representative, or associate of GOLDCO DIRECT and have found something not to be correct in this review please, feel free to tell and I will make sure to update the info on this post. The easiest way to do it is in the comment section below or else you got the e-mail on the about page.
---
Final Words and Verdict on GOLDCO DIRECT
Verdict: Legit (and recommended)!
Overall rating:
(4.8 / 5)
Ok, I think that sums up the whole overall picture of this company pretty good for now. This is a legit company, no doubt, and not only that they are a very good one. We have reviewed over 190+ precious metals and IRA providers and GOLDCO is the one with the highest rating so far among it´s peers.
however, I miss other investing assets such as for example the very popular Bitcoin. The lack of alternative investments besides precious metals are a small minus (at least in my book).
So, for now, I will set a great 4,8 rating, and that feels very fair. The reason I don´t set a higher one is due to the fact that they only offer Gold & Silver.
However, if you are looking to invest in either gold or silver,or both, then you might have found your top contender here, make sure to take advantage of the free info (+ the kit & free silver coin) to learn further about the company and what they can help you achieve with your portfolio.
The rating can of course change to a higher or lower one in the future as the reviews on this website are getting updated as soon as some "news" on a company comes up.
---
Recommendation:
You have made a smart choice reading this review as it is always recommended that you research and compare many different companies against each other before making an educated decision.
Am absolutely sure that you will find an IRA custodian that is right for you as you clearly understand this concept (you wouldn´t have read this review if you wasn´t, right?)
As always, the choice is up to you to make and I am absolutely sure that you will find a company that suits your needs the best and that you are comfortable doing business with!
Important:
Before you make any decisions make sure to do your own research and to compare different alternatives against each other,
for example, as mentioned above Goldco is the company that is recommended by most 3-rd party consumer protection agencies in the whole industry, so a good place to start might be to start off by downloading the FREE material Goldco offers, and take advantage of the free silver coin that you get with you kit as an additional bonus gift:
P.S.
(Right now you get 10% cashback in free silver if you decide to open a gold IRA with Goldco)
---
I hope you found this short review on GOLDCO Direct to be helpful and now you should have a better understanding of what it is and if it might be something for you. If you have used any of its services please share your experience with us in the comment section below, as it can help others. Also, if you got any other questions on this review I will be more than happy to answer them below.
I wish you the best!
Michael
Founder of: Gold Retired
GOLDCO
Pros
High Client Satisfaction Rate
Reviews from most 3rd party consumer protection agencies in the whole industry
Great customer support
FREE High Value Material Offered
Fastest growing Gold IRA provider in the U.S.
Cons
Gold & Silver is their only investing assets