Today we are going to make a review on another investing company named GoldStar Trust. What is GoldStar Trust offering? As always we are also looking if it is a scam company or a legit one? Will it be something for you or are there better alternatives?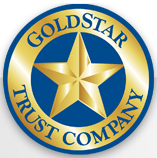 Company: Gold Star Trust
Website: www.goldstartrust.com
Owner: John Johnson (President)
Price: Depends on your investment
Who is it for: Investors
Overall rating: 
(3.8 / 5)
---
Important to mention before we go into more details of this review:
We always strongly recommend to do your research online before you choose a company to invest with. There are so many reviews online of clients being ripped of and scammed. So please investigate thoroughly before you make your decision.
To see all of the gold investing companies we have given the highest ratings visit this page<==
With that being said, let´s continue with the review on Gold Star Trust!
---
What is GoldStar Trust Company about?
With over two decades of experience and over 37,000 IRA accounts and holding assets worth more than $2 billion, you can easily say that GoldStart Trust is one of the leading ones in its niche. However, the company offers other (investing related) services as well.
The physical address of the company is: 1401 4th Avenue, Canyon, TX 79015
The Products
The list of the services offered is long, below you got them all:
Automatic rollover IRAs

Church Bond Investments are offered

Church Bond Investments
Church Finance
Crowdfunding
Disbursing Agent
Gamma Custodial Accounts
Precious Metals IRA
Privately Offered Investments
Publicly Traded Securities
REITs
Self-Directed IRAs
Non-US Bank IRAs
---
IRAs?
As you can see above and as mentioned IRAs are offered.
Below are the fees associated with that listed (screenshot from GoldStars website):

Important to mention here:
You need to know that most scam and ripoff reports in this industry are mostly related to so-called hidden fees. Goldstar provides a fee table on their website and the annual storage fee is $100 minimum… What they mean with minimum could be a concern…??
There are many IRA custodians that offer around $100-$300 per year, also the one I would recommend the most actually waive the fee completely for up to your first 3 years.
Click below if you want to read more about the precious metal company that is also #1 rated online:
Read about the #1 rated one here instead!
---
Can you get the gold (and other metals) delivered to your home?
There is no info about this on the website.
Can anybody in any country use the service?
This is also not mentioned on the site.
Not much info on the site?
Personally, I find the official website provides not much information at all, also there is no live chat to ask questions so this review has been a bit difficult to create.
The reason for the info to be a little "thin" on the site does absolutely not mean that they want to hide something, it is much more likely that as they are so established and well know, they feel that they simply don´t need to write about every detail of the company on their site.
You can contact them by phone or mail with your questions if there is anything specific you want to know about.
---
Correct me if I am wrong, please
Are you an owner, representative or associated with the company? Please feel free to correct me if any of the details in this review is wrong or misleading and I will revise, add or remove that. I update reviews on this site all the time as soon as a change (that I know of) occurs.
The easiest way to contact me about this is in the comment section below or by sending an email to contact@goldretired.com
---
Is Gold Star Trust a scam?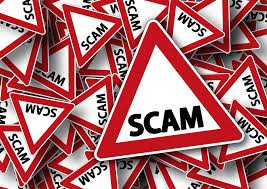 So, is GoldStar Trus a scam? No, it is not a scam it is a legit company, there is no way it would have survived this long if it wasn´t.
Their overall reputation online is very good. However, it is important to mention that there is also some negative reviews from real users out there. For example, this is an exact excerpt from one former client:
Gold Star, is less than professional.  They are not upfront about their fees.  I think they make them up as they go along.
I estimate this company has cost me over $1800.  I won't go so far as to call them liars, but, I would never do business with them again, nor will I ever again make the foolish mistake of recommending them to friends.  One friend has lost close to $20,000.
If I could give less than one star, I would.
Avoid them at all costs.
Here are another client's exact words:
If you put your money in a gold/silver IRA with this company, BE CAREFUL! Buy only bullion, not the Eagle Proof coins.   WHY???  Because if you liquidate coins for cash, THEY TAKE A 35% FEE!!!  That is criminal.   GO SOMEWHERE ELSE.
There is also more negative reviews, if you want to read more of them (on yelp.com) click here (site opens in new window)
---
How´s the support?
The support of the company is listed on their website, you got a physical address, phone, and fax nr and there is also an e-mail address.
However, personally, I think that a company of that size should have a live chat support on their site, preferably 24/7 but at least on some hours of the day.
The official website doesn't have that and that is a minus in my book.
---
The good
$2 billion under management
Over two decades of experience
They boast over 35,000 IRA accounts-
Offer a wide variety of "rare" investments and not only the "traditional" ones
The bad
Sliding scale fees are alone detractor as the costs for having an account that grows also make the costs grow.
The support could have been better (live chat)
Got some pretty bad reviews online
---
Why Should You (Or Should NOT) go with GoldStar Trust?
As always I strongly recommend to investigate on alternatives before jumping on investment companies, are there better alternatives?
Well, personally I think so.
As I have made reviews on many similar sites on this website, however, I am not saying that GoldStar Trust is a bad company or anything, just that you might find more benefits with another one.
Click here to see the top-5 ones we gave the highest ratings<==
---
Final Words and Verdict on Gold Star Trust
Verdict: LEGIT
Overall rating: 
(3.8 / 5)
This is without a doubt a legit company and also without a doubt a good one. There are many different services to choose from, not only gold IRAs. They have also been standing strong for a long time now.
The reason for not give a higher rating is due to the lack of info on the site, no live chat, no possibilities to get your investments delivered to your home, etc.
The bad reviews are hard to ignore also, especially the really bad ones…
I feel that it is hard to give a higher rating than 3,8 out of 5 stars.
At least for now and it feels absolutely fair.
It can of course change to a higher or lower one in the future as the reviews on this website are getting updated as soon as some "news" on a company comes up.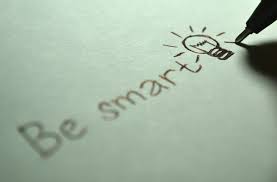 You have made a smart choice reading this review as it is always recommended that you research and compare many different companies against each other before making an educated decision.
Am absolutely sure that you will find an IRA custodian that is right for you as you clearly (as you have read this far) understand this concept.
Want better alternatives?
Yes, you do! As I have made many review on gold investing sites and also make new ones all the time I have investigated and find out which ones that are most trusted, reputable, safe and solid, offers the best deals, offers the best services and so on.
Which Company Do You Recommend?
If you are looking for a reputable gold IRA custodian besides any other company, you should check out GOLDCO.
GOLDCO have ZERO complaints from THOUSANDS of real users. Used by celebrities, respected by well-known publications, and websites.
And A LOT more benefits!
---
I hope you found this short review of GoldStar trust to be helpful and now you should have a better understanding of what it is and if it is something for you or not. As always, if you are an active client (or former) please share your experience in the comment section below as it can help others. Also, if you got any questions about this review I will be more than happy to answer them below.
I wish you success
Michael
Founder of: Gold Retired