Today we take a look on another investment company named Heritage Gold Group. What is Heritage Gold Group? A scam or a legit investment company for you? Are there better alternatives out there? These are some of the questions this short review will focus on. Ok, here we go!
Company: Heritage Gold Group
Website: www.heritagegoldgroup.com
Founder: Trevor Gerszt
Price: Depends on your investment
Who is it for: Investors looking to buy gold, silver, and other precious metals
Overall rating: 
(3.5 / 5)
==========================================================
Important to mention before we go into more details of this review:
We always strongly recommend to do your research online before you choose a company to invest with. There are so many reviews online of clients being ripped of and scammed. So please investigate thoroughly before you make your decision.
To see all of the gold investing companies we have given the highest ratings visit this page<==
With that being said, let´s continue with the review on Heritage Gold Group!
==========================================================
What is Heritage Gold Group about?
Founded in 2006 in Woodland Hills, California, Heritage Gold Group have been in business for about a decade. They have had the time to establish themselves as trustable and a solid precious metal investment company.
The physical adress of the company is: 6320 Canoga Ave, Woodland Hills, CA 91367, USA
How does it work?
Heritage Gold Group offers only two products: silver coins and gold coins. so if you are looking for more options than that you might want to contact another dealer.
You have to call Heritage Gold Group for pricing and fees: Be prepared with your questions and also for a sales pitch from the company, surprise surprise, right?
If you feel their fees compare well with those set by other firms, set up an account. With your money in place, you are set to buy gold and silver coins at the price you are quoted.
The Products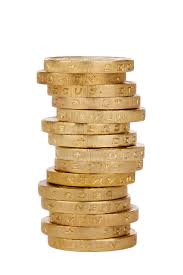 Gold and silver coins are the only products the company offer to its investors so if you are looking for other metals or forms then you should look at other options.
IRAs?
As Heritage Gold Group are traders they have partnered up with a firm named Equity for retirement accounts and also Delaware Depository for storage of IRA investments.
However, if IRAs are what you are looking for there is only 1 company we recommend for that and that is GOLDCO.
**Click here to read the review about GOLDCO DIRECT
---
Can you get the gold (and other metals) delivered to your home?
Yes, you can, it typically takes around 7-10 days.
Can you store your investment with the company?
As mentioned above, yes you can. It will be storing options with the partners of the company.
Can anybody in any country use the service?
The services are mainly for people living in the USA.
Is Heritage Gold Group a scam?
So, is Heritage Gold Group a scam or not is the question? No, it is a legit company… However… Below I will list some ratings and then some red flags also…
Below I will list some ratings and then some red flags also…
Here are some ratings on the company online: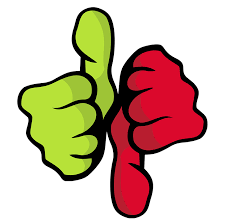 One of the most important things to look for in a company no matter if it is about investing or anything else is the reviews from real users and the rating they give the service from a company. So, how does Heritage Gold Group stand compared to its competitors then?
Well, they are not among the top ones but also they are far from the lowest rated ones also, all in all, you can say that they have a pretty good reputation. Read more details below.
Better Business Bureau Rating
Heritage Gold Group has an A+ rating with the BBB. They became accredited on May 22, 2012.
TrustLink Review
TrustLink have rated Heritage 5 out of 5 stars for their service. (based on 76 customer reviews)
Business Consumer Alliance Rating
BCA has awarded an "AAA" rating to Heritage Gold Group.
So, how about the red flags?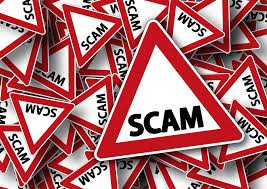 I am absolutely not calling Heritage Gold Group a scam company because as you can see from the ratings above, they have a good trust score online. However…
However…
There are also some complaints online from real users (investors of the company) that are not that positive.
Also, when you go to their homepage (heritagegoldgroup.com) you can clearly see that it is for sale, don´t really know what that means but it is NOT what I would call giving a stable impression…
**Click here to see the review on the company we gave the highest overall rating <==
How´s the support?
One thing that I always put a lot of weight in with a company is how their support is.
As I mentioned above Heritage Gold Groups website is not even up so I would say that their support could have been A LOT better, to say the least, at least for the moment.
Why You Should (Or NOT) Join Heritage Gold Group?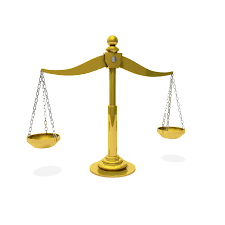 If you are a serious investor that are either looking for IRA options or to buy precious metals "separately" I think it is safe to say that Heritage Gold Group is legit… But, there are better alternatives out there in my opinion.
I strongly recommend that you look at the ones who have a better trust score online and also ones with top notch customer service.
**Click here to see the ones we gave the highest rating
Final Words and Verdict on Heritage Gold Group
Verdict: Legit
Overall rating:
(3.5 / 5)
Ok, we can not call this anything else than legit. The reviews online and the history of the company talks for itself, however, there are also complaints and where the heck is their website?? A company of this kind should really have a website!?
A company of this kind should really have a website!?
As always the choice is up to you, our job is only to make it easier for you. You can see all of the top rated precious metal companies by clicking the link below.
---
I hope you found this short review of Heritage Gold Group to be helpful and now you should have a better understanding of what it is all about and if it is something for you or not. If you have experience with the company please share it in the comment section below as it can help others. Also, if you got any questions about this review I will be more than happy to answer them below!
I wish you success!
Michael
Founder of: Gold Retired