Today we take a look at IRA Financial Group for you. What is IRA Financial Group? A scam or a legit company? Will it be the one for you or are there better alternatives out there? These are some of the main questions this short review will focus on. Ok, here we go!
Company: IRA Financial Group
Website: www.irafinancialgroup.com
Owner: "Partner owned" by a group of tax attorneys
Price: Depends on your investment amount
Who is it for: Investors
Overall rating: 
(3 / 5)
==========================================================
Important to mention before we go into more details of this review:
We always strongly recommend to do your research online before you choose a company to invest with. There are so many reviews online of clients being ripped of and scammed. So please investigate thoroughly before you make your decision.
To see all of the gold investing companies we have given the highest ratings visit this page<==
With that being said, let´s continue with the review on IRA Financial Group!
==========================================================
What is IRA Financial Group about?
IRA Financial Group was founded 2010 by a group of tax attorneys. With around $4,9 Billion in retirements funds under administration, you can say that IRA Financial Group has developed to one of the leading in the industry.
The physical address of the company is: 1688 Meridian Ave #504, Miami Beach, FL 33139, USA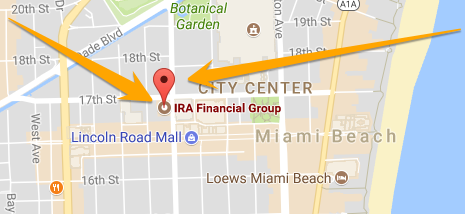 How does it work?
Plain and simple, it is an IRA (and 401(k) custodian that offer its client's different assets such as gold and real estate to invest in.
The Products and services offered
Below you have a list of the products and services that IRA Financial Group offers to their clients.
Self-directed IRA's
Solo 401(k)
Self-Directed Roth IRA
IRAs?
Yes, IRAs are offered (read above). It is kind of the company's main service.
Normally this is the section where I put a screenshot (of the particular custodian) on their yearly IRA storage fees. However, IRA Financial Group Fees are nowhere to be found on their website…
This is something that (in my humble opinion) doesn´t feel good as transparency is what you should want from a company if you are planning to trust them with your money.
***Click here to read about my #1 recommendation if you are looking for Precious Metals IRAs
---
Can you get the gold (and other metals) delivered to your home?
Once again, this is not something that is clearly mentioned on their website so I am going to assume that it is not an option as its peers take pride in mentioning a function like that when they got it.
Can you store your investment with the company?
Once again, the website is lacking in info, this is nowhere to be found on their website. However, it is not a wild guess to assume that they do offer at least a third-party partner depository for you… The question is, what fees are associated with that?
Can you sell back to the company?
Once again, this is not mentioned on their website.
Can anybody in any country use the service?
No, the services are for citizens living in the U.S.
Is IRA Financial Group a scam?
So, is IRA Financial Group a scam? No, it is not a scam, it is a legit company. It would never have survived this long (founded 2010) if it wasn´t.
IRA Financial Group Complaints and reviews from real users:
So, do IRA Financial Group got Complaints online that you should be aware of? Below I have listed the score and ratings on the company from some of the most trusted and well-known review and rating sites online:
BBB (better business bureau): A+ rating

Overall score: 5 (out of 4 reviews)
Glassdoor
Overall score: 4,2 (out of 6 reviews)
Yelp

Overall score: N/A
Trustlink
Overall score: N/A
Trustpilot

Overall score: N/A
Ripoff Report
Overall score: 3 reviews and 1 complaint.
==> Click here to read a review on the #1 rated IRA custodian online that got hundreds of positive reviews and ZERO (!) complaints
Are there any red flags?
Well, you can clearly see above that the overall score is actually pretty high… However, you can also see that they are VERY few.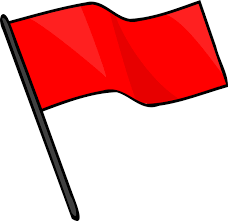 That is a bit strange (at least I think so) as they have been in business for more than 10 years and you can´t even find more than 30 reviews??
What is going on?
Important to mention:
Even if most the reviews (of the around 30 online) are positive I also found one that was pretty negative, below is the exact words from a former client of IRA Financial Group:
I'm starting my initial research on self-directed IRA's and happened to come across IRA Financial Group from another website.  I called them up because I still had questions about their service that their poor website did not answer.  When I called, Fred H., picked up the phone. I introduced myself and told him that I was just starting the process of researching self-directed IRA companies, but that I had a few questions.  I think he said something while I was talking, so I said, "Excuse me."  He said,"No go ahead."  Then, I asked, "How long have you been in business?"  He said, "A number of years."  I said, "Is there a number to go along with a number of years?"  Then, he said, "Thanks for calling" and HUNG UP on me.  WTF?   Did he think I wasn't serious and that I was calling him just for the hell of it?  Uh, yeah Fred, I like to call people and waste their time because I like to waste my time too.   Seriously?

I don't know if this is Fred's way and/or IRA Financial Group's way of treating potential clients, but you can bet in the competitive field of self-directed IRA's that these guys are not one of the big players.  Their whole schtick is that they were founded by top tax and ERISA attorneys.   Big whoop.   I spoke to 4 other self-directed IRA companies (who, by the way, gladly answered my questions) and they have top tax and ERISA attorneys in-house too.  IRA Financial Group may have been founded by top attorneys, but they SUCK at customer service.

Don't even waste your time calling them!!   You might just get hung up on simply for asking a question!!  They obviously don't want new business!
***If you want to read this review on the original website (rip off report) click here (opens in new window)
How´s the support?
One thing I always put a lot of weight on when it comes to the quality of the support of a company is if they got a live chat function on their website. IRA Financial Group do not have this, that takes the score down a bit (at least in my book)
What support options do you have then? You got e-mail support and also a phone nr to call with your questions.
Why You Should (Or Should NOT) go with IRA Financial Group?
It is always recommended to compare the pros with the cons of a company to get a better overall picture.
Below I have highlighted some key points that might make it easier for you.
The Good
$4,9 Billion under administration and over 15,500 clients

Ability to invest in many different assets such as gold, real estate (domestic and foreign), tax liens, other precious metals, peer-to-peer lending, stocks, etc
The Bad
Lack of info on website regarding fees, support, etc
Lack of reviews from real users
Lack of transparency on their site when it comes to fees
Do You Own or Represent IRA Financial Group?
If you are a representative, or associate of IRA Financial Group and have found something not to be correct in this review please, feel free to tell and I will make sure to update the info on this post. The easiest way to do it is in the comment section below or else you got the e-mail on the about page.
Final Words and Verdict on IRA Financial Group
Verdict: Legit
Overall rating: 
(3 / 5)
Ok, that sums the overall picture up pretty good. This is a legit company, absolutely. However, for a company of its size I am not very impressed. Many of its peers are completely transparent when it comes to yearly storage fees for example. Also, more than 20 other (of its peers) got way more reviews and also with a better overall score.
You have made a smart choice reading this review as it is always recommended that you research and compare many different companies before you make a choice.
I hope this review have made it easier for you, as always it is up to you.
Which Company Do You Recommend?
If you are looking for a reputable gold IRA custodian besides any other company, you should check out GOLDCO.
GOLDCO have ZERO complaints from A LOT of real users. Used by celebrities, respected by well-known publications, and websites.
And A LOT more benefits!
---
I hope you found this short review on IRA Financial Group to be helpful and now you should have a better understanding of what it is and if it will be something for you or not. If you have used any of their services please share your experience in the comment section below as it can help others. Also, if you got any questions on this review I will be more than happy to answer them below!
I wish you the best!
Michael
Founder of: Gold Retired