Today we take a look at another company named Lear Capital. What is Lear Capital? A scam company or a legit one? Something for you or not? These are some of the main questions this review will focus on. Ok, here we go!
Company: Lear Capital

Website: www.learcapital.com
Founder: Kevin DeMeritt
CEO: Scott Carter
Price: Depends on your investment
Who is it for: People looking to invest in or make an IRA rollover into precious metals
Overall rating: 4.4/5
==========================================================
Important to mention before we go into more details of this review:
We always strongly recommend to do your research online before you choose a company to invest with. There are so many reviews online of clients being ripped of and scammed. So please investigate thoroughly before you make your decision.
To see all of the gold investing companies we have given the highest ratings visit this page<==
With that being said, let´s continue with the review on Lear Capital!
==========================================================
What is Lear Capital about?
Lear Capital is a precious metal brokerage that was founded back in 1997 by Kevin DeMeritt in Los Angeles.
The company offers 3 main services, they are: Establishing precious metals IRAs for its clients, direct retail of precious metals and also purchasing gold and silver coins from interested retail sellers.
The company also offers professional coin grading services that enable the firm to provide its clients with coin authenticity services.
Below is a video on a tv commercial made by the company:
How does it work?
Just like other similar sites, you can use the website to buy precious metals 24/7 from their online shop. You are guaranteed delivery within 15 days or else they will waive all shipping fees. The company also promises that there are no hidden fees in each transaction (something that is a common complaint within this industry)
The company takes especially pride in their 3-step price advantage guarantee, where customers get a written account agreement, then a phone confirmation and lastly a written confirmation.
Get educated
The Lear website also got an education for you that is pretty comprehensive. It includes the "standard" blog with economic news, info videos, and articles. If you wish you can also sign up for their newsletter that you can get through e-mail. Finally, there is also an "ask Scott" section where you can ask the CEO (Scott) by posting on a wall.
You also got tools for estimating the value of your own gold coins that you might have.
All this is good for the interested of course, however, I feel that their website is a bit hard to find on and the info is spread out in all corners and directions on the site. It feels almost a bit "too modern" or to "promotional" for its purpose… hmm, is that a red flag? Continue reading to find out 😉
The Products
Metals Available

Gold and silver coins (historic and IRA-eligible)
Gold and silver IRAs
Other Value-Added Services
Live spot prices for both gold, silver, platinum, and palladium plus historical charts
Portfolio comparison calculator
Premium coin analyzer
Direct email and phone support
Precious metal news blog
Precious metals encyclopedia
Ask Scott section
Multiple videos and articles on precious metal investing and the economy
IRAs?
Yes, you can both open a new IRA or make a rollover with your existing one. The cost for setting up and maintain one with Lear is $160 (according to their site).
You are offered a bonus that will pay you up to an extra $500 if the price of your purchased metals drops within 30 days.
A pretty good deal, right? However, it does not beat the deal of the #1 recommendation (if you are interested in IRAs)
==>Click here to check out the review on our #1 IRA recommendation
Can you get the gold (and other metals) delivered to your home?
Yes absolutely, just like with pretty much any similar site you have the option of getting your gold (and other precious metals) delivered to your front door. If you don´t get your metals within 15 days all the shipping costs will be paid for you.
Can you store your investment with the company?
Yes, you can, Lear Capital stores all metals in the Brink's IRS-approved depository vault located in Salt Lake City, UT.
Can you sell back to the company?
After going through their website I still cannot answer this question, however, I found this exact text on their site:
Do you already own a gold coin portfolio you want to sell or get prices? Lear will give you an accurate idea of what your gold assets are worth and if you wish, alternative ways to get your best prices when you sell. Should you possess a large collection, we will be happy to visit you and assess the value of your coins on site, at your convenience. Consider us first when you look to liquidate your gold coins. These include consignment and auctions.
Hope that makes the whole thing clearer to you? 🙂
Can anybody in any country use the service?
No, the services of the company are for people living in the US.
Is Lear Capital a scam?
So, is Lear Capital a scam or not? It is not a scam, of course not. It is absolutely legit and the online reviews and the history of the company back that legacy up.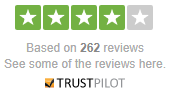 But… there are also some negative complaints online and as always on this site (StartMakeStopWaste.com) we make sure to look for those red flags.
Red flags
The only 2 red flags are first of all the negative complaints we have found but also the fact that the website of Lear Capital feels a bit too "salesy" like I have mentioned earlier and I will explain better what I mean with that in the "one fishy one" section.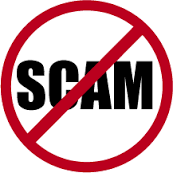 So here (below) is an example of a negative review we found on Lear, that didn´t really was noticeable (on their "full-packed" website), if you want to see the whole page you can click here (opens in new window)

As you can see the numbers are not quite as nice as they tend to be on the website, according to this source.
That is also what I mean with that the "sales website" that is absolutely full-packed with info… It is good… it is also easy to get lost… and to forget to read the small text… if you know what I mean.
I am not saying the case is that they have made the website "packed" on purpose with the intention to get you lost and not really read the "small text" where all the "not so good stuff" always is written down.
If you want to read more complaints on them you can click here to come to Trustpilot.com (opens in new window)
Here is an exact excerpt from a (not so nice) scam report on the website named: reportscam.com
So they take almost half my money and I may get it back some day if I can wait. I can't believe they are allowed to charge these kind of fees just to invest in metals in my IRA. I've called there "customer care " line and talked a Mr. Nickens twice and haven't heard back from anyone. I don't have any paper work on the rollover or proof of the deposit of metals at Brinks so I asked for them to send it to me and they said they would but never have. The only thing I have is the web page that shows my balance and loss. I paid $48.76 ea. for 708, 1 1/2 oz. silver coins worth $25.36 ea. for a loss of $16,545.96 and $542.18 ea. for 28, 1/4 oz. gold coins that are worth $289.33 for a loss of $7,079.80. Thats a loss of $23,625.76 on a $50,000.00 investment and all they did was transfer my money into precious metals. This is a scam and this company should be stopped.
However, there are some complaints online on them and they might not be the best alternative for you. I strongly recommend taking a look at the companies that we gave the highest rating by clicking the link below to see how Lear compares to them.
**Click here to check out the list of the absolute top-rated ones
How´s the support?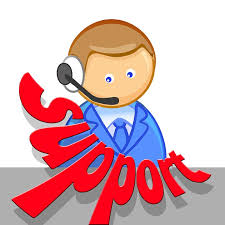 I guess it is ok to say that both the support and their website is good.
The website is packed with info and there are contact details in the form of a phone nr you can call and also e-mail contact for you and your questions.
However, one thing I miss on their website would be a live chat function where you can ask questions directly. A live chat is something that would have made their support top rated but as they don´t have one that brings down the "overall score" of their support.
The good
Pretty good overall reputation online
Good amount of educational material
Gold coin value estimate tool
The bad
Got some pretty negative reviews online
A bit too much "sales" website
No live chat
Why You Should (Or Should NOT) Join Lear Capital?
First of all, investing in gold and precious metals are not for all, it requires you to have some money to invest of course but also the knowledge of what you are investing in. If you got those 2 things then you are good to go to invest with any another legit company…
As mentioned above, Lear is absolutely a good alternative but it is not among the highest rated ones.
The choice is, of course, as always yours.
**Click here to see the top rated precious metal investment companies
Final Words and Verdict on Lear Capital
Verdict: Legit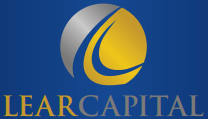 Overall rating: 
(4.4 / 5)
Ok, this is absolutely a legit company, no doubt about that. It has overall a great reputation and reviews online and that is of course very important for a company of this kind. Even if there are some complaints to find the majority are positive reviews.
However, the ones we found was pretty serious and that together with the "salesly website" and the "speculations" on that plus that there is no live chat takes down the rating just below what actually, as a matter of fact, is the lowest rating on our top 3 list.
It would absolutely be ok to call it a pretty good choice to invest with Lear but not at all something to just go ahead and do, without checking on your options as you have VERY good ones to choose from.
I hope you found this review of Lear Capital to be helpful and now you should have a better understanding of what it is and if it is something for you or not. If you have used any of their services please share your experience in the comment section below as it can help others make the right decision. Also, if you have any questions about this review I will be more than happy to answer them below!
I wish you success
Michael
Founder of: Gold Retired