Today we review Metal Pay. What is Metal Pay? a Scam or Legit? How does it work? What do they offer you? Are there better alternatives out there? This are just a few of the questions this short review helps you answer!
Product name: Metal Pay

Official Website URL: https://www.metalpay.com/
Owner: Metallicus, Inc.
Overall Rating:  
(4 / 5)
Recommended: Yes
P.S.
Learn to Avoid ALL Bitcoin and Crypto Scams on This Page
Intro
The move towards the digitization of cash has led to the establishment of a number of companies and platforms, all of which are meant to provide reliable solutions in the current world. This rapid evolution has made it necessary for consumers to be updated with what exactly each platform can offer and whether they can rely on it for certain transactions and within certain jurisdictions. In this review, we shall have a look at Metal Pay, as we try to analyze how reliable it is. This we shall do by finding out:
–    What Metal Pay is
–    How it works
–    What its main features are
–    Whether it is a genuine product
–    If there are any alternatives to Metal Pay in the market
–    What its main pros and cons are.
What is Metal Pay? 
Metal Pay is a platform that allows people to send money to their loved ones or those they want to by simply using their phone number. This platform usually rewards those who send the cash with some cryptocurrency every time they transact. The crypto rewards are known as PoPP (Proof of Processed Payment), and they are delivered in the form of Metal's own cryptocurrency known as MTL.
When one has received or accumulated sufficient amounts of this crypto, they can convert them into dollars and use them for their other spending needs. One can also send the cryptos to other Metal Pay users. Transactions on this platform are usually free, hence making it quite convenient for its users to pay anyone they want to at any time.
People who use Metal Pay can also rely on it to directly purchase MTL and use it to fulfill their own transaction needs. MTL is also expected to increase in value since it is a cryptocurrency, hence one can buy it and hold it as an approach to long term investment.
What's more? You can also purchase and sell all the available cryptocurrencies if you have an FDIC-insured cash account. This makes Metal Pay one of the very advanced payment platforms in the current world.
How does it work? 
Metal Pay's operations have been compared to the manner in which transactions are conducted on PayPal. This platform simply enables people to make payments, send and receive money, as well as to hold fiat and digital currencies. In the case of Metal Pay, you are not usually charged for relying on it to affect the transactions. In fact, Metal Pay credits your account with an amount that is equivalent to 5% of the cash transacted for every single transaction.
Metal Pay also presents the much-desired ease of use and simplicity in the manner it allows you to proceed all these payments in just a few clicks. So, how exactly do you get this payment platform? In just a few steps, as shown below:
–    Download the Metal Pay App ( it is only available for iOS only)
–    Enter your phone number.
–    Create a new password for your account.
–    Link a bank account
–    Set up your profile.
–    Start transacting.
Features on Metal Pay
There are many features in this payment platform, all of which are meant to make your money transaction processes quite easy. The main features include:
1.    Relies on the blockchain technology – The blockchain technology was mainly built to create transparency in transactions, and this is no different from Metal Pay. This means that you can trust all the transactions that happen within this platform.
2.    Pops – every time you transact, you get a reward. Those who send, receive, or even transfer any amount are usually awarded an amount that is equivalent to 5% of the underlying amount of cash transacted.
3.    Investment platform – If you are a seasoned investor, you can purchase and sell various currencies and actually make a profit.
---
Is it a scam or is it genuine?
Metal Pay is a genuine platform. Just a quick reminder, it is only available for those whose mobile phones rely on iOS. This app is the creation of Metallicus, Inc, which is a company whose details you can find on the internet, such as on Coindesk.
The reviews are given by the users of this app on Product Hunt (https://www.producthunt.com/posts/metal-pay/reviews) also weigh in on the fact that it is a genuine product. On Coin Central (https://coincentral.com/metal-beginners-guide/), a significant bit of information is provided, that there are 21 million MTL tokens in circulation already, and there are 26 million of them that are purposely reserved for the transaction rewards (PoPP). This should clarify your doubts in case you were wondering where the rewards come from.
There is also a review of this app done on Apple Store (https://apps.apple.com/us/app/metal-pay-make-money-better/id1345101178), which you can view before downloading it.
P.S.
If you want to know how to avoid pretty much ALL Bitcoin and cryptocurrency scams out there then you might want to read this page
---
Alternative to Metal Pay
If you are not in a position to download and use Metal Pay, you can simply rely on Binance, which is the most well-known and trusted Crypto exchange out there and with most users worldwide. With this app, you can instantly send, receive or even access cryptocurrencies by purchase with your credit card for example.
==> Learn more about Binance on this page
---
Pros and Cons
It is always good to compare the positive sides against the negative ones to get a better overall view of something. As always in our reviews we provide you with some clear points on both sides of the spectrum:
 Pros
–    Easy to use
–    Has rewards (PoPPs)
–    Transparent transactions.
–    Excellent banking solution.
Cons
–    Only available for iOS users
---
Do you own or Metal Pay?
If you are a representative, or associate of Metal Pay and have found something not to be correct in this review please, feel free to tell and I will make sure to update the info on this post. The easiest way to do it is in the comment section below or by simply sending us an e-mail.
---
Final words and verdict
Verdict: Legit!
Overall rating:
(4 / 5)
Ok, I think that sums up the overall view of Metal Pay pretty good. It is in my personal opinion something great and if you feel this might be for you and that you can find value in using it then go for it!
Are you afraid of Bitcoin scams?
The Cryptocurrency space is (by far) the industry that contains the most scams, maybe you have been a victim? Whatever the case might be it is never a good idea to educate yourself further on different subjects to avoid going into a trap. So, even if you have or have not been scammed in the crypto space the link below might be worth checking out: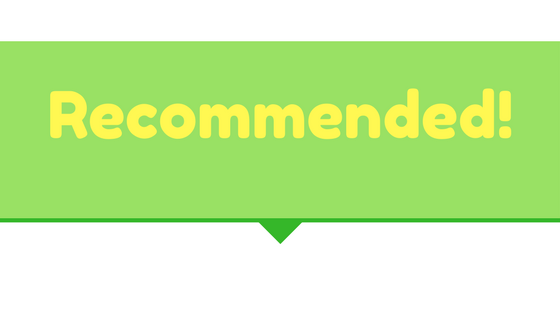 ---
I hope you found this review of Metal Pay to be helpful and that you now have a better understanding of what it is and if it is something for you or not. Please, if you have used any of its services then share your experience in the comment section below! Also, if you got any questions about this I will be more than happy to answer them below!
I wish you success!
Michael,
founder of: Gold Retired