Today we take a look at Missouri Coin Company. What is Missouri Coin Company? A scam or a legit gold dealer? Are they for you or are there better alternatives out there? These are some of the questions this short review will focus on.
Company: Missouri Coin Company
Website: www.mocoin.net
Owner: Dennis McCormick (President)
Price: Depends on the amount of your investment
Who is it for: Precious metals investors
Overall rating: 
(2.5 / 5)
==========================================================
Important to mention before we go into more details of this review:
We always strongly recommend to do your research online before you choose a company to invest with.
There are so many reviews online of clients being ripped off and scammed.
So please investigate thoroughly before you make your decision.
ALWAYS Review and compare the Top Gold IRA Companies Before You Invest!
There are literally hundreds, even thousands of precious metals dealers and IRA custodians to choose from.
The risk with this is that it can be easy to settle for the first company you find that "impress you".
The problem is, while most gold dealers offer similar bullion prices (based on the live spot price), they can differ A LOT in their shipping policies and storage fees, which are typically decided by the IRA custodians they deal with.
This is also where the "ripoffs" usually take place in the form of hidden fees and lack of transparency.
Click to SEE the Gold Dealers we have given the Highest Ratings visit This Page<==
With that being said, let´s continue with the review on Missouri Coin Company!
==========================================================
What is Missouri Coin Company about?
Missouri Coin Company is a gold and silver dealer of coins of all types. The company also holds weekly auctions with more than 100,000 registered participants. What do we have more on them?
The physical address of the company is: 11718 Manchester Rd, Des Peres, MO 63131, USA
Important to mention here:
The year it was founded and other "history" on the company is very hard to find any info on online, the first place I looked was of course, on their website.
However, there was nothing to find there in that subject and to be honest it was a long time ago I reviewed a gold dealer with such a non-informative website, also, the web design is under all standards (in my humble opinion).
How does it work?
Plain and simple, it is a place for you to buy either gold, silver or platinum coins.
They also offer IRA services for its clients.
The Products
The products offered are gold and silver coins in different forms.
You can see their full collection on their website on the "pricing page" To see all of the different types of coins and prices from the company.
They also offer Platinum coins and IRAs.
IRAs?
Yes, IRAs are offered (as mentioned above) and just like with everything else on their website it ain´t much detailed shared on pretty interesting things, like yearly fees associated with having the company providing its service to you.
In this part of the review I normally provide a screenshot of the fees associated with setting up and maintaining an IRA account with the particular company and one thing you can be sure of, they tend to differ A LOT.
However, they have provided you with a little bit of text on how it works to set it up in 5 steps. According to the text they have 2 different partners but there is no info on what kind of fees that are associated with this.
Warning:
This is a bit concerning (at least in my review brain) as most reports from the many that have been scammed from hidden fees that have cost them a fortune, so what is going on?
We continue to investigate so continue to read…
P.S. If you don´t already know you should be aware of that most "ripoffs and scams" in this industry is mostly happening in the form of "hidden fees" and they can turn out to be VERY expensive so make sure you have ALL the costs clear before you do any business with ANY kind of company.
If you would want to read about one company that is 100% transparent and #1 rated online from clients of their service (from hundreds of reviews) and close to ZERO complaints (!)
***Click here to see for yourself which and why it ranks #1 online
---
get the gold (and other metals) delivered to your home?
There is no info at all on this on their website but you can (most likely) assume that it is an option as most of its peers offer that kind of service to its clients, however for eventual shipping fees you are left clueless on their website.
Can you store your investment with the company?
There is no info on this on their website.
Can you sell back to the company?
There is no info on this on their website.
Can anybody in any country use the service?
Once again, there is no on this on their website.
Is Missouri Coin Company a Scam?
So, is Missouri Coin Company a Scam or not? No, of course not it is not a scam, it is a legit company. It got a real physical address, a real owner, that actually was not found on the website either. (Found him listed as President on the BBB website).
And even if we don´t know when the company was founded (around 2005 according to some post on their Facebook page) but it also got the 100,000 registered auction enthusiasts.
However, if they are the best company for you is another story… That leads us to the:
Online review, ratings, and complaints
Below I will provide the ratings and complaints from some of the most well-known and trusted review and rating sites online so you can get a better overall picture:
BBB (Better Business Bureau)

Overall rating: A+
Review score: N/A (No reviews???)
Trustpilot
Overall rating: N/A
Trustlink
Overall rating: N/A
Yelp
Overall rating:
(3.5 / 5) (out of 4 reviews)
Glassdoor
Overall rating: N/A
Ripoff Report

Overall rating: N/A
Pissed Consumer
Overall rating: N/A
Review Opedia
Overall rating: N/A
CitySearch 
Review score: 75% Negative reviews (out of 4 reviews) To read them click here (opens in new window)
---
Any Red Flags?
Well, as you clearly can see above there are only 7 reviews to be found in the company? What is going on?
This is very strange as most of its peers got hundreds and some of them even thousands of reviews, ratings, and complaints from real users.
This is (in my humble opinion) the biggest red flag in itself.
As there is nothing but 7 reviews, they are far from impressive also and 3,5 is way below average, however, with only 7 reviews it is hard to draw any type of conclusion on this.
How´s the support?
One thing that I always put a lot of weight on when it comes to the quality of the support system of a company is if they have a live chat function or not.
As their website lack so much in info on other details I guess you know what the answer will be here. No, they do not have a live chat.
They offer you an e-mail and a phone number to call with your questions or concerns.
Why You Should (Or Should NOT) Join Missouri Coin Company?
It is always good to compare a company's pros against its cons to get a better overall picture.
Below I have highlighted some clear points on both sides to make this job easier for you:
The Good
offers auctions once a week
The Bad
Very little info or support on their website
IRA yearly storage fees are not mentioned
The lack of reviews online
---
Do You Own or Represent Missouri Coin Company?
If you are a representative, or associate of Missouri Coin Company and have found something not to be correct in this review please, feel free to tell and I will make sure to update the info on this post. The easiest way to do it is in the comment section below or else you got the e-mail on the about page.
---
Final Words and Verdict on Missouri Coin Company
Verdict: Legit
Overall rating: 
(2.5 / 5)
Ok, I think that sums the overall picture up in the best possible way (considering the circumstances).
Yes, this is a legit company, absolutely, however the lack of info on them on their website, lack of reviews, and lack of info on them overall online I have to give one of the lowest scores I have given in some time now.
The reason for that is that I don´t like when a company isn´t transparent about their fees and other info, maybe you feel the same?
So, 2,5 stars out of 5 it is. (at least for now)
It can of course change to a higher or lower one in the future as the reviews on this website are getting updated as soon as some "news" on a company comes up.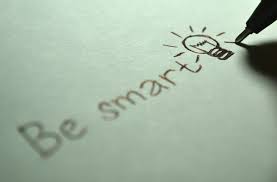 You have made a smart choice reading this review as it is always recommended that you research and compare many different companies against each other before making an educated decision.
Am absolutely sure that you will find an IRA custodian that is right for you as you clearly (as you have read this far) understand this concept.
Which Company Do You Recommend?
If you are looking for a reputable gold IRA custodian besides any other company, you should check out GOLDCO.
GOLDCO (GC) have ZERO complaints from A LOT of real users. Used by celebrities, respected by well-known publications, and websites.
And A LOT more benefits!
---
I hope you found this short review on Missouri Coin Company to be helpful and now you might have a better overall picture of what it is and if it is a scam or not, and also importantly, will it be something for you? If you have used any of its services please share your experience with us in the comment section below, as it can help others. Also, if you got any other questions on this review I will be more than happy to answer them below.
I wish you the best!
Michael
Founder of: Gold Retired