Today we review The Palm Beach Research Group for you. What is Palm Beach Research Group? What do you get from it? Is it for you or there are better alternatives instead? This is just a few of many questions this review will help you answer! Ok, with that said, let´s go!
Company: The Palm Beach Research Group
Website: www.palmbeachgroup.com
Owner: The Palm Beach Research Group
Price: Depends on what product you are interested in (see further down in review)
Who is it for: Investors
Overall rating:
(3.8 / 5)
What is Palm Beach Research Group?
Palm Beach Research Group exists as a publishing company that uses a different approach in the provision of services. Most of the financial advisory companies in the current age and time simply offer clients stock "tip sheets". Palm Beach Research Group's objective is to provide you with information that will guarantee your financial prosperity. They usually do this by presenting you with a very sound wealth-building strategy that will work for your current needs.
Palm Beach's team has access to some of the richest people in the world, and they usually rely on the research they have conducted on them, to help you implement some very strategic wealth-building moves.
The interesting thing about PBRG is that it does not limit wealth-building strategies to stocks and bonds. As a client, you also have access to options such as real estate, private equity as well as non-traditional assets such as gold and cryptos. The research that the staff at Palm Beach Research Group does is 100% independent. They do all the background checks to ensure that the wealth-building strategies they present to you are backed by concrete facts, not just here says.
This company's philosophy is a fine blend of:
Conservative but income-based investments.
Asset protection
Smart speculation.
Such is an approach that the owners of this company perceive as being 100% unique.
---
Which products does Palm Beach Research Group Offer?
Palm Beach Research Group offers its services in the form of unique packages. Each package is unique and therefore presents its users with unique benefits. Here are some of the main service packages that are available:
1.    Palm Beach Daily
This is a daily easy-to-read newsletter that is created by Teeka Tiwari (the editor). This daily newsletter has very important wealth-building ideas that the staff at PBRG uncovers on the go.
2.    The Palm Beach Letter
This is Palm Beach Research Group's flagship investment advisory newsletter. This newsletter offers insights on safe income-generating assets such as stocks that pay dividends. If you subscribe to this newsletter, you will receive information about how these assets can fit into your wealth-building strategy. You will also be guided on how to set aside a portion of your portfolio for smart investment speculation such as cryptos, hedges such as gold, as well as superb ideas such as tax-lien investing.
3.    Palm Beach Insider
This is Palm Beach Research Group newsletter that is compiled by Jason Bodner, who is a Wall Street Insider. Jason shows you where the affluent investors are channeling their investment money into so that you can follow what they are doing so that you can also build sustainable wealth.
4.    Palm Beach Confidential
Palm Beach Research Group also has a cryptocurrency newsletter service. A great number of the cryptos that are recommended in this newsletter have a market cap that is less than $1 billion. Teeka Tiwari, Palm Beach's editor, happens to be a premier crypto analyst, hence he is perceived as being good enough to offer advice about cryptos. Teeka utilizes a strategy known as asymmetric investing that allows him to turn small chunks of money into massive gains. Here is one of his crypto services for example.
5.    Palm Beach Trader
This is PBRG's trade advisory service. Jason Bodner catches up the readers of this newsletter with all secret stocks that seasoned investors are picking so that they can get their share before the prices skyrocket. Jason uses proprietary Unusual Institutional (UI) signals as well as a set of algorithms to check which companies are best to purchase stocks from.
6.     Palm Beach Crypto Income Quarterly
This service helps you find the cryptos that have the potential to pay impressive dividends, regardless of how the rest of the market is performing.
7.    Teeka Tiwari's Alpha Edge
Herein, you will be exposed to the individual investments that are capable of beating the averages consistently. This is what most people in the Investment industry refer to as "Seeking Alpha".
8.    Palm Beach Venture
Teeka Tiwari shares a primary strategy that he used in the past to earn life-changing gains. Until recently, he notes, one had to be a millionaire to use this strategy. He, however, shows you how you can use this strategy even with a small amount of money, and earn very huge profits.
9.    Palm Beach Quant
The powerful trading system that Teeka Tiwari uses helps him detect trading patterns in various stocks. he can, therefore, predict the future prices of these stocks. He presents you with insights about these stocks and shows you how to earn several thousand dollars every month.
10.    Palm Beach Infinity
This is Palm Beach Research Group's most valued product. It happens to be a lifetime access service through which you receive special research as well as strategies from top investors. The team at PBRG ensures that you get the most value out of this service by giving you insights that guarantee the growth of your wealth.
---
How much do they charge for these products? 
As mentioned earlier, you will be required to pay a unique fee for each product presented above. Here is how much you have to part with:
1.    Palm Beach Daily – Free

2.    Palm Beach Letter- $199
3.    Palm Beach Insider – Free
4.    Palm Beach Confidential – $5000
5.    Palm Beach Trader- $4000
6.    Palm Beach Crypto Income Quarterly – $3500
7.    Teeka Tiwari's Alpha Edge-$4000
8.    Palm Beach Venture- $5000
9.    Palm Beach Quant-$5000
10.    Palm Beach Infinity -$12500 (one-time fee), plus $199 per year (maintenance fee)
**Tired of ripp-offs and over hyped marketing?
Learn about a service that is just as good, if not better instead on this page
---
Is Palm Beach Research Group a Scam or Legit & Genuine?
So, is Palm Beach Research Group a scam? No it is not a scam, this company is genuine and has been in business for 9 years, according to BBB. They would (most likely) not have survived that long if they were a scam, right?
Upon checking through customer reviews, however, I realized that most of them seem quite unsatisfied with the services that are being offered. This company's average rating is (2.8/5) stars. The largest number of customers who have reviewed its services on Trustpilot think that its services are bad. Some of the issues that they have raised include false advertising, information that is not valuable, and poor customer service. This is a company that you should beware of, and you should seek other alternatives that will serve your wealth-creation interests.
So, no it is not a scam,
however, if it is the best alternative out there for this kind of service is another story…
---
Online reviews, ratings and complaints from the most well-known 3rd party consumer protection agencies:
BBB
Rating: B "NOT Accredited by the BBB" click here for details (opens in new window)
Trustpilot
Rating:
(3 / 5) (out of 3 reviews) click here for details (opens in new window)
Trustlink
Rating: N/A
Yelp
Rating: N/A
Rippoff Report
Rating: 2 reports/complaints
The conclusion from this:
Well, as you clearly can see from the results provided by the most well-knon and trusted independent 3rd party consumer protection agencies, their results aren´t very impressive. It is not an accredited business by the BBB and there are pretty much complaints to be found online, and then we didn´t even bother presenting results from other review and rating sites, we only focused the most well-known and trusted ones.
**Learn about our #1 Recommended similar service instead!
---
Pros and Cons of Palm Beach Research Group
It might be wise to compare the positives against the negatives to get a better overall view of something, right? As always in our reviews we provide you with some clear points on both sides of the spectrum:
Pros
Offers a wide variety of products
Some newsletters are free
Has been in business for 9 years.
Cons
Negative reviews and low ratings
Poor customer service
Misleading advertisements
Many complaints on BBB.
B rating on BBB.
P.S.
If you want to try a similar free service but without all the marketing towards you then this page might be interesting for you.
---
Are you an owner or representative of Palm Beach Research Group?
If you are a representative, or associate of Palm Beach Research Group and have found something not to be correct in this review please, feel free to tell and I will make sure to update the info on this post. The easiest way to do it is in the comment section below or by simply sending us an e-mail to contact@goldretired.com.
---
Final words and verdict
Verdict: Legit
Overall rating:
(3.8 / 5)
Ok, I think that sums up the overall view of this companies service pretty good.
What takes the rating down a bit is the fact that there are pretty much complaints to be found on them, also, another thing that we didn´t like is the fact that when you sign up for their free newsletter you are going to be heavily marketed to…
All in all, it is a legit service that you might find great value from, no dout about that. However, if it is the absolute best one is another story. I suggest you compare different alternatives against each other before you make any buying decisions.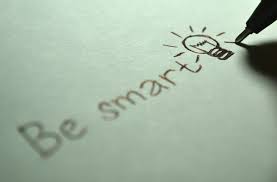 What service we recommend?
You made a wise decision to read this review and you are a smart person, so I am absolutely sure that you will find the service that suits your needs the best.
As mentioned there are many great similar services out there, I have listed some of them on this website, however, some actually offer you great value for FREE without having to pay anything upfront. The absolute best one I can recommend (Capitalist Exploits) does exactly that, they also got paid alternatives for you to consider but their free service is actually better than many other that you have to pay for.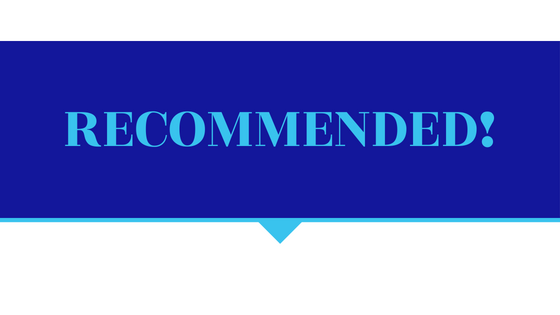 ---
I hope you found this short review on Palm Beach Research Group to be helpful and that you now have a better understanding of what it is and if it is something for you. Please, if you have used any of their services yourself then share your experience in the comment section below as it can help others. Also, if you got any questions about this review I will be more than happy to answer them below!
I wish you success!
Michael,
Founder of: Goldretired