This is a review of a company called Red Rock Secured. What is Red Rock Secured? How can you become their client? Keep reading and you'll find out all the deets!
Product: Precious metals.
Website: www.redrocksecured.com
Owner: Rod Herring (CEO)
Price: Depends on what you are buying.
Who is it for: Investors.
Overall rating:
(2 / 5)
---
---
Important to mention before we continue with the review:
We always strongly recommend doing your research online before you choose a company to invest in. There are so many reviews online where former clients claim they have been ripped off and scammed. One tricky way companies get away with this is they disguise charges in so-called "hidden fees".
So always be aware and please, investigate completely before you make your choice when it comes to big investments.
——–> To see the #1 safe and recommended gold custodian, CLICK HERE!

With that being said, let's continue with the review!
---
What is Red Rock Secured – Overview
Red Rock Secured is an investment company that has been around since 2009. The address is located in Marina Del Rey, California. Sean J. Kelly is the President and co-founder of Red Rock Secured. Rod Herring is listed as the CEO.
How does it work?
At Red Rock Secured, you can find the products that they offer and choose what you want to purchase. For the prices, you have to contact them to find out more. If you are interested in IRAs there are forms that you can fill out online and my guess is they will reach out to you after they have received your application.
The products and services offered
Gold and silver bullion.
Platinum and palladium.
Pre-1964-metals.
The precious metals that are IRA eligible are marked out on the website and should be rather easy to spot.
You can make a traditional investment account or a tax-deferred savings account (your pensions, IRAs or 401Ks).
For the IRAs you can choose between; Self-directed IRAs and Home Delivery IRAs. You can learn about the difference between self-directed and home delivery IRAs on Red Rock Secured's website. There is also an opinion letter from an attorney about the legal issues connected to different types of accounts.
Investors who want a home delivery IRA get free insured shipping from Red Rock Secured.
What about the fees?
This was not transparent on the website, I couldn't find any info about the fees. They cooperate with different IRA custodians and it is up to you to choose which one of them to set up an account based on your needs.
P.S.
**Read about a 100% transparent IRA custodian on this page
---
How is the support?
They offer customer support and you can contact them through the telephone or email. They even have a live chat function on the website where you can chat with one of their representatives.
---
Are there any red flags? 
You should always review and compare different investment companies against each other before you make a final decision.
Below I have listed the most trusted and well-known review and rating sites online to see what score they have given Red Rock Secured as this is a good indication of how good the particular company performs and treat their clients:
BBB

Score: A+
BCA
Score: AAA
Trustlink
Score:
(4.9 / 5) (based on 18 reviews)
Trustpilot

Score: No reviews yet. (May 2018)
Yelp 
Score: Not listed.
Ripoff Report

Score: Not Listed.
---
Is Red Rock Secured A Scam?
No, it is not a scam. From what I can tell it seems like a legit company. The fact that they have been around for nearly a decade shows they mean business and that they are here to stay for a while longer.
The reviews are filled with compliments for the sales rep where former clients write how happy they are with choosing Red Rock Secured.
---
Are there better alternatives out there?
YES! There are a few ones I would consider better alternatives, I got many of them listed on this site, but the absolute best one I can recommend is; Goldco.
---
The good
AAA rating from BCA.
Long history in the business.
The bad
No reviews on Trustpilot.
---
Final words and verdict
Verdict: Legit
Overall rating:
(2 / 5)
Red Rock Secured is a simple company that focuses on building trust with their clients. They claim they are available for inquiries and seem to be doing a good job keeping their clients satisfied based on the reviews I found online.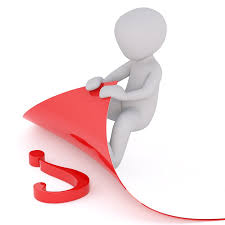 One thing I didn't like is that there was no info on the prices on the website. One of the downsides was that you have to contact them to find out the prices.
I like it when the facts are clear right from the beginning and I don't have to do so much investigation on my own trying to find out a simple answer as to what the fees are for shipping, for example.
My questions were left unanswered about whether or not they are a good company to do business with.
I will leave that up to you to find out on your own if you are willing to take that risk. If they match your criteria for a gold custodian I would suggest you give them a call and see what they can offer.
The rating 2 out of 5 is the highest I can give for the moment due to the questions that are left unanswered.
It can of course change to a higher or lower one in the future as the reviews on this website are getting updated as soon as some "news" on a company comes up.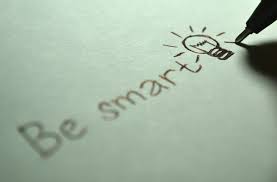 You have made a smart choice reading this review as it is always recommended that you research and compare many different companies against each other before making an educated decision.
I am absolutely sure that you will find an IRA custodian that is right for you as you clearly (as you have read this far) understand this concept.
---
What company do I recommend?
If you want to protect and secure your retirement savings in 2023 GOLD is the way to go. There are a lot of companies out there that offer great services but at the end of the day, you have to be able to choose a custodian that you trust.
The absolute best one I can recommend is the fastest growing gold IRA provider in the USA right now and it is a very popular alternative among real investors!
KEEP READING TO FIND OUT WHICH COMPANY I RECOMMEND!
---
---
I hope you found this review on what Red Rock Secured is to be helpful and that you found it interesting. Please, make sure to share your experience with us if you have any in the comment section below as it can help others. Also, if you have any questions about this review we will be more than happy to answer them below!
Please, if you think this review can help others make sure to share it by using the share buttons below! (Facebook, Twitter, etc)
I wish you the best life has to offer!
Writer, investor, and, team member of Gold Retired.