This is a review of a company called Schiff Gold? What is Schiff Gold? Is it a scam? Can anyone make an order? Let´s find out!
Product: Precious metals
Website: www.schiffgold.com
Owner: Peter Schiff
Price: Depends on your investments.
Who is it for: Investors.
Overall rating:
(3 / 5)
---
Important to mention

before we continue with the review: 
We always strongly recommend doing your research online before you choose a company to invest in. There are so many reviews online where former clients claim they have been ripped off and scammed. One tricky way companies get away with this is they disguise charges in so-called "hidden fees".
So always be aware and please, investigate completely before you make your choice when it comes to big investments.
——–>To see the #1 safe and recommended gold custodian, CLICK HERE!
With that being said, let's continue with the review!
---
What is Schiff Gold? – Overview
SchiffGold is a precious metals dealer that provides a variety of relevant services, from gold coins to physical gold IRAs. Formerly known as Euro Pacific Precious Metals, SchiffGold was established in 2010 by the prominent financier Peter Schiff. His goal was to create a trustworthy resource of bullion for his clients. SchiffGold´s intention is to stay an honest gold dealer that sells only the most usable precious metals products worldwide at the economical possible prices. Their headquarters are based in Manhattan, New York, the financial Mecca of the world.
The products and services offered
These are some of the gold coins that you can purchase:
Australian Philharmonics
South African Krugerrands
'Canadian' Maple Leafs
American Eagles
Australian Kangaroos
SchiffGold can also help out with converting your IRA or 401k to physical gold. To get started setting up a self-directed IRA account SchiffGold recommends Kingdom Trust. Important to remember is that they themselves are not a true gold IRA custodian.
SchiffGold also offers to buy back any product, whether it was bought from them or elsewhere.
How does it work?
The way to get started with this business is to call one of their representatives. All their experts know the precious metals market well and also are well familiarized with the economic as well as financial situation. They are very professional and have a lot of insight in the precious metals business.
One thing that is different from other gold dealers is that they accept bitcoin payments for purchases. They collaborate with BitPay to help process the transaction.
They also accept payment through bank wire or check.
For shipping, they use FedEx or 'US' Postal Service and all shipments are fully insured. It normally takes orders 2 days to be handled and you should expect your orders to arrive at the most after 4 days.
How is the support?
SchiffGold seems to offer good support to their clients. On their website, you can chat online with a representative or request a phone call back by filling in your information.
They have social media accounts that are frequently updated. For those who can't get enough of the gold industry and want to keep up, they have a YouTube channel, Facebook, and Twitter accounts. Peter Schiff also writes a blog where you can get advice and tips from the expert himself.
---
Are there any red flags?  
You should always review and compare different investment companies against each other before you make a final decision.
Below I have listed the most trusted and well-known review and rating sites online to see what score they have given SchiffGold as this is a good indication of how good the particular company performs and treat their clients:
BBB
Score: This business is not BBB Accredited.
BCA
Score: Not listed.
Trustlink
Score: Not listed.
Yelp 
Score:
(3.5 / 5) (based on 3 reviews).
---
Is Schiff Gold A Scam?
No, I don´t believe SchiffGold is a scam. Even though it is not BBB accredited and there are little reviews online of the company something about this company tells me it is the real deal.
Peter Schiff is a stockbroker and a well-known radio personality. He wouldn´t risk his name in a scam business, right?
(If you have any experience of this company or have done business with them, please reach out to us here at GoldRetired.com. We would love to hear some real customers opinions so that we can make sure our reviews help people who are thinking of doing business with these gold dealers).
Leave your comments at the bottom of this review in the comment section in that case.
---
Are there better alternatives out there?
YES! There are a few ones I would consider better alternatives but the absolute best one I can recommend is; Regal Assets.
Regal Assets offer precious metals, cryptocurrencies, and Gold IRA to their clients with expert support. They have been in business for over a decade and received great reviews from their customers and gotten great scores on different online review and rating sites. It is easy to get started by going to their website where you find all the information you need to get going.
---
The good                                                                                          
Allow Bitcoin as a payment alternative.
The bad                                                                                              
Not a true gold custodian.
Not BBB accredited
Few reviews found online.
---
Final words and verdict
Verdict: Legit
Overall rating: 
(3 / 5)
Well, from the research I did and what I found online, SchiffGold seems to be a legit business. The website provides a lot of information about precious metals where you can learn about why it is a good idea to save money by buying gold investments. Another positive thing is that they allow Bitcoins as a payment method, which is a very modern way to do business.
However, there are a few warning signs to be aware of before placing an order or sending in the check. SchiffGold is not BBB accredited, there are very few customer reviews online and they don't have an e-commerce website. This means you have to make a call to the sales reps in order to place an order. If you want to find out which is the best gold companies out there, click on the link below!
For now, I can not give a higher rating than 3 out of 5 stars,
It can of course change to a higher or lower one in the future as the reviews on this website are getting updated as soon as some "news" on a company comes up.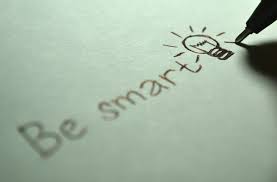 You have made a smart choice reading this review as it is always recommended that you research and compare many different companies against each other before making an educated decision.
I am absolutely sure that you will find an IRA custodian that is right for you as you clearly (as you have read this far) understand this concept.
---
See Yourself Which Company I Recommend
---
---
I hope you found this review on what Schiff Gold is to be helpful and that you found it interesting. Please, make sure to share your experience with us if you have any in the comment section below as it can help others. Also, if you have any questions about this review we will be more than happy to answer them below!
Please, if you think this review can help others make sure to share it by using the share buttons below! 
I wish you the best life has to offer!
Pete,
Investor, writer and team member of Gold Retired.